This is Tully.
He is missing his arm  just below the elbow and has been working with his mom Karen and one of our e-NABLE volunteers Karyn Traphagen – to come up with a device that will work for him. He has also been a big part of helping to put his own device together and was also out helping to run the e-NABLE booth at the North Carolina Maker Faire back in June!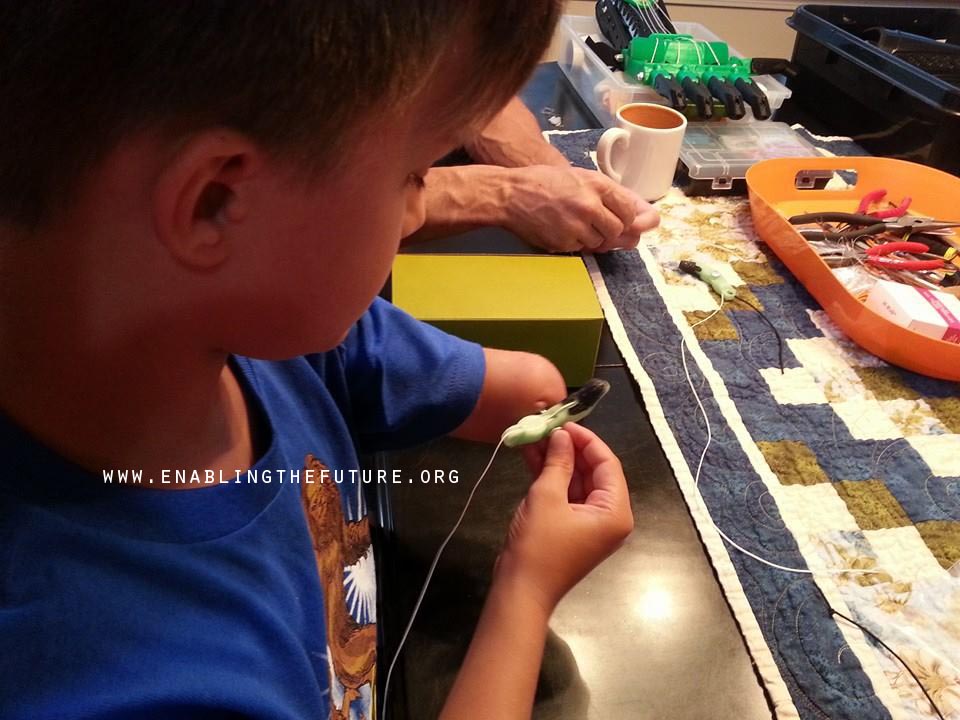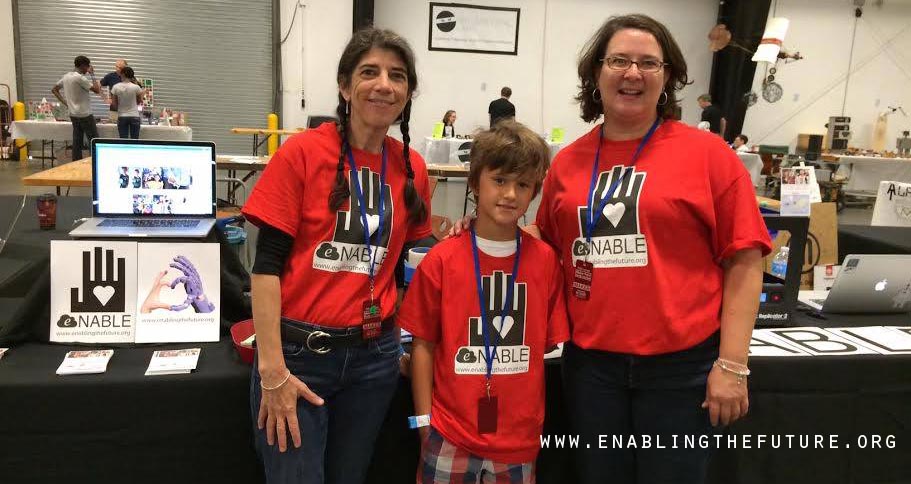 Most would assume that he would be eagerly awaiting the chance to test out the new arm design that our team at MAGIC RIT has been working on – but Tully is more interested in strapping a simple e-NABLE  hand to his elbow instead.
Why?
Because his entire life he has been using his "little paw" just below the elbow to do everyday tasks.  For Tully –  it makes more sense to him to just add fingers there instead of trying to adjust to having an extension where there hasn't ever been one before. He isn't concerned with how it looks – just that it works to do things he hasn't been able to without fingers before now. (Though he is extremely excited that his e-NABLE hand glows in the dark!)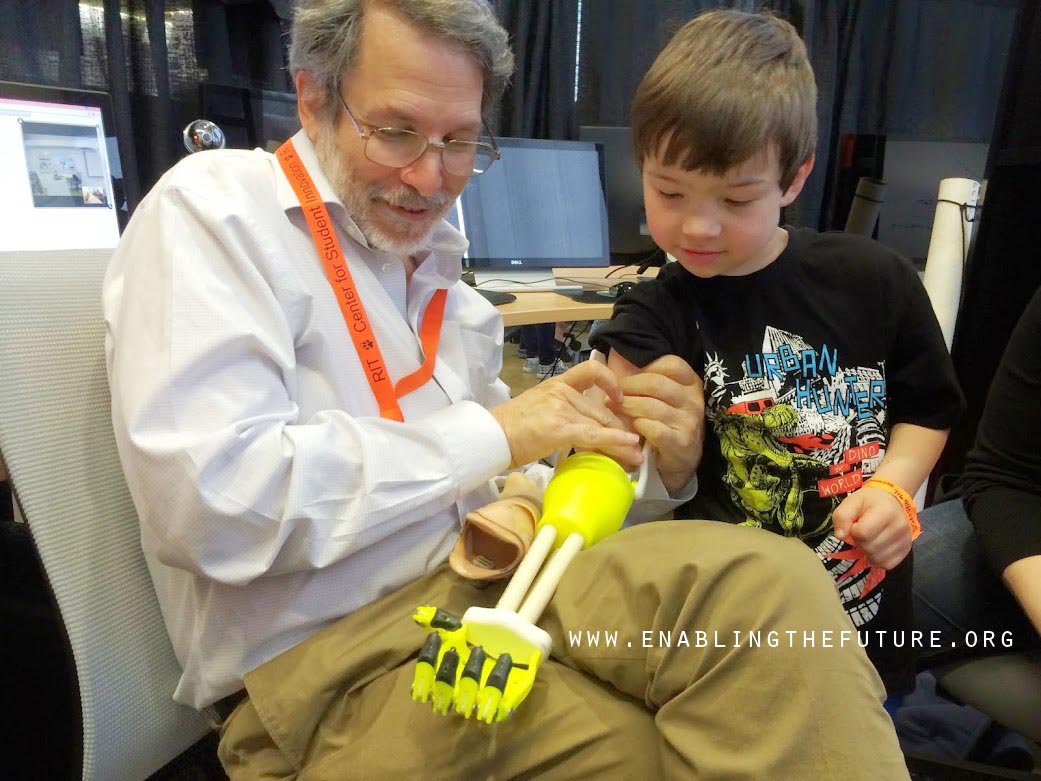 Young Derek, who is working with Jon Schull and the team at MAGIC RIT – designed the "long version" of the arm. From Derek's perspective – he has been missing his arm his whole life…why not make it an extendo-arm instead?! Why stop at a matching arm length…when you can add inches to your reach? A reach you could never have been born with?
We are learning that the children who are getting these devices are not as interested in "Looking Normal" as most adults would be…they don't view the world the same way we do. They aren't constantly bombarded with what society tells them they should look like. Not yet anyway.
They don't care that these devices look like "Robot hands" or "Plastic Toy Hands" …Actually – they break out in full body smiles when you mention that they will now look like the coolest "Transformer" there ever was! You give a child the choice between a more "Normal" looking prosthetic hand and a "Cyborg Robot" looking device – and 9 times out of 10, they are going to go with the hand that makes them feel like a super hero.
Wouldn't it be nice if more adults were able to look at the world that way too? Being comfortable within our own skin and celebrating our differences…and allowing ourselves to do what feels right and true to ourselves – instead of what we think the world expects (and often demands) us to do?
Just picture the devices we could come up with over the next year…if we sat in a room full of children and created for them the hands of their imaginations!
"Too often we give children answers to remember – rather than problems to solve." – Roger Lewin