When the e-NABLE community first began in 2013, it consisted of about 300 people who owned 3D printers or who had design skills to share – that wanted to help improve the first open sourced design for 3d printed hands that had been released online. They simply wanted to use their machines to help to print and assemble free 3D printed prosthetic devices to anyone that reached out to them.
A year and a half later, our "matching system" now has over 1000 recipients in various stages and 3000 registered volunteers. This has grown from around 200 of each in May of last year. We have over 30 middle and high schools who are currently printing hands for recipients and groups of students and scout troops who are spending their weekends building hands for children they will never meet.
We now have volunteers printing in dozens of countries and our volunteer numbers grow every single week…but so do the heart wrenching stories that we find in our inboxes on a daily basis, pleading for help for their children or their neighbors or community members.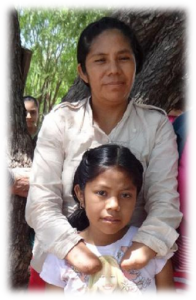 Stories of mother's of multiple children… who have lost limbs in horrifying bus accidents or who have had their arms crushed in factories – in countries where there is no "Disability pay" and they now have no means to provide for their family. Emails that bring us to tears, reading about young children who have been deliberately mutilated by adults who use them as examples in their ugly games of war. The emails never end.
So far, the e-NABLE community has been able to sustain ourselves on the sheer love and goodness of the hearts of our volunteers who are spending countless hours answering emails, connecting families and makers, printing, assembling, traveling hundreds of miles to do custom fittings or teach others how to assemble these devices, spending their own earnings to purchase materials and paying for shipping costs to get 3D printed hands on those who are waiting patiently for their very own "Super Hero Hand."
We want to do more than just match our Volunteers to people with a need for a 3D printed hand/arm that find their way into our inboxes and we are asking for your help to spread e-NABLE even further into the world than an online community can reach.
Our hope is that through our newly formed Enable Community Foundation – we can gather donations from those that do not have 3D printers themselves, but who continually ask how they can help in some small way.
A few of our current mission-critical volunteers have gone from donating 8-10 hours a week, to spending 8-10 hours a day helping to connect families to makers, providing community support, planning events, coordinating school needs and so much more and they simply can not continue to donate this much time without compensation so they can care for their own families, while caring for so many others. We need funding to help pay for their time so that we can continue to gift FREE 3D printed prosthetic hands for those in need.
The Enable Community Foundation's wish is that we can also internationalize our website and resources pages so that the files and information will be readily available to people of many languages and we have hopes to provide mini-grants for projects like providing shipping costs for mailing large numbers of hands created in "Build-a-thons" – to clinics in places like Haiti, Mexico and hospitals in war zones.
We would like to put on more special events like the "Prosthetists Meets Printers" conference at John's Hopkins Medical Center last September, where we were able to educate medical professionals about 3D printed prosthetics and teach over 25 families how to assemble devices for their own children.
If you have just $10 a month to share to help us continue to provide 10 functioning fingers to the underserved populations in need of a prosthetic device – please consider signing up for recurring monthly donations or a one time donation to the Enable Community Foundation.
If you would like to contribute and also share our message with others by purchasing an e-NABLE t-shirt, we also have those available in a variety of sizes for men, women and children. Every little bit helps us to keep providing free 3D printed prosthetics to people in need.
If you are unable to contribute financially but still want to help – sharing our stories and our website on your social media channels helps parents and recipients to find us and your simple share on Facebook or Twitter can ultimately lead to a child receiving a new hand and contribute to the growing number of Super Hero Cyborgs roaming the earth!
Click to Share:
For those that are interested in getting a hand or creating one for someone – please visit our "Get Involved" page.
Thank you for your support, your generosity and for helping us to "Give The World A Helping Hand."
"Never believe that a few caring people can't change the world. For indeed, that's all who ever have." – Margaret Mead.