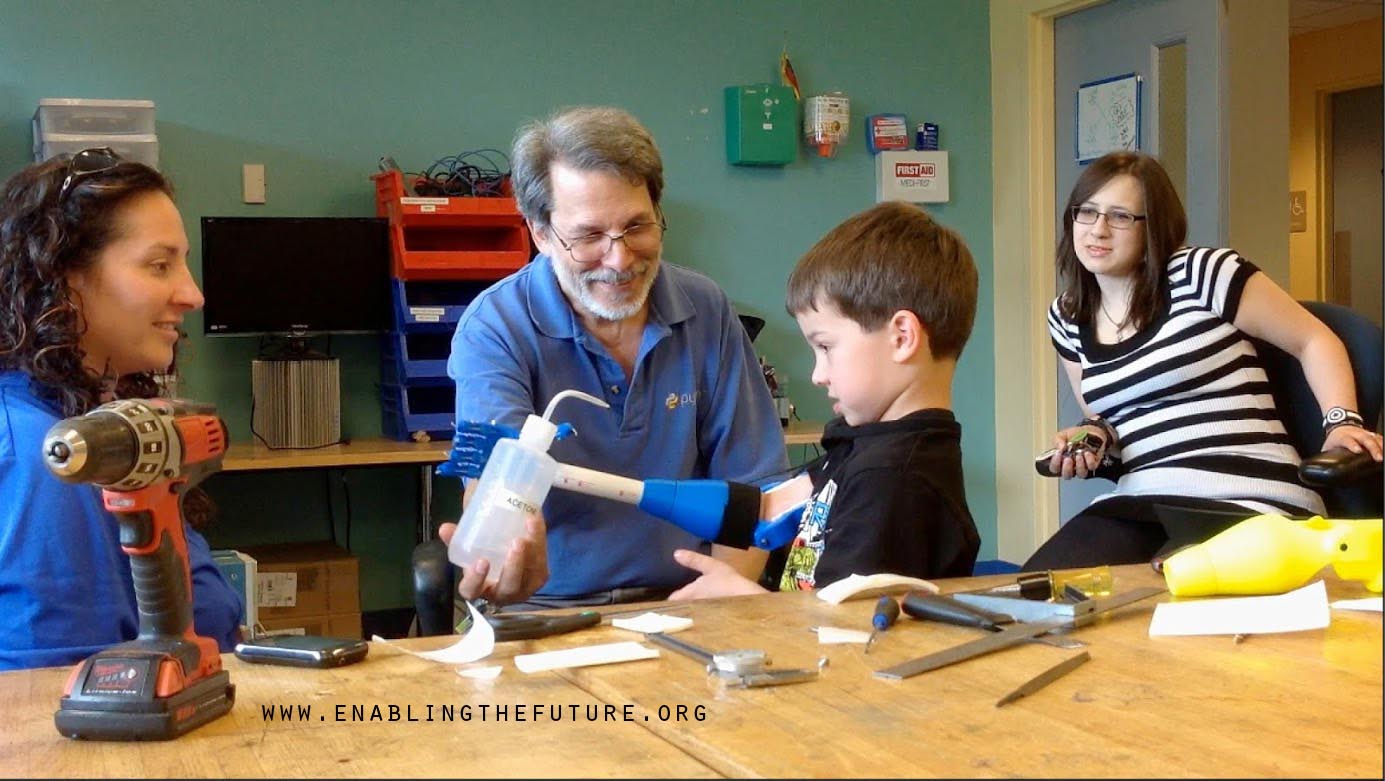 (Please click on the photo above to view the video of 9 year old Derek, trying out the new e-NABLE arm design!)
Jon Schull – founder of e-NABLE and his team at RIT have been working on an e-NABLE arm for those that do not have wrists to power the current designs we offer.
On Friday, 9 year old Derek, his mother and two grandparents were greeted by Jon and his team that also includes two occupational therapists who gave them great tips on the fine art of fitting and padding these devices.
This design is a work in progress and is coming along nicely! Much of the design is 3D printed and also incorporates PVC pipe for the forearm which apparently makes it possible for the wrist to rotate easily!
Derek and his mom thought this version was good enough to wear home and thus begins our new beta tester adventure!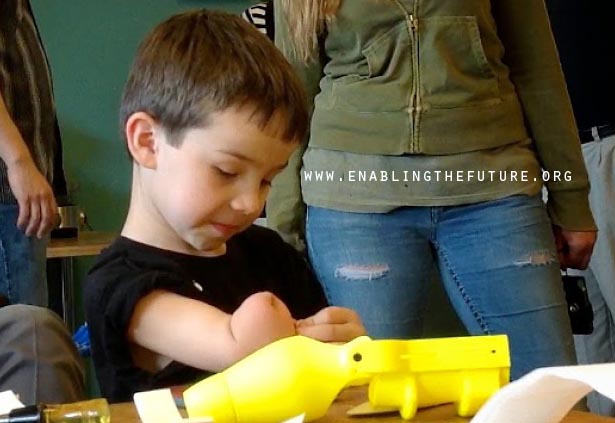 We hope to learn a lot from his experience with this device and do some fine tuning and more research and eventually release these files into the open source community so that others can make them as well.
For now – please feel free to join our community of nearly 1000 members who are working together around the globe to create and design 3d printed hands and arms for those in need!
You can find our Google+ community here.