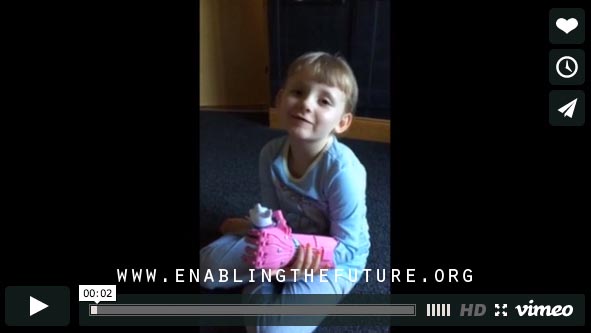 (Please click on the image above to view the video of sweet Hayley and her new hand!)
Hayley is four years old and lives in Inverness, Scotland.
Her parents David and Zania heard about e-NABLE through the Lucky Fin Project and from there, found their way to our Google+ community.
Two of our e-NABLE volunteers and active designers Frankie Flood and Adream Blair had shared some of the images of Shea's new hands that they and their students had created at the University of Wisconsin Milwaukee and Hayley's dad sent Frankie a message to ask about getting a hand created for his little girl.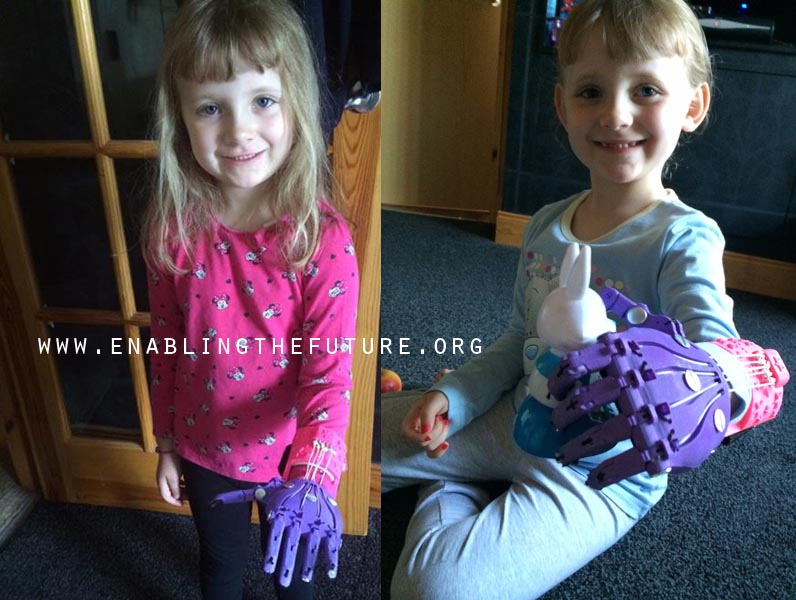 David writes,"He (Frankie) has been so helpful and so kind, very quick with his response and his help has been amazing. This whole e-NABLE community experience is a true delight to be part of."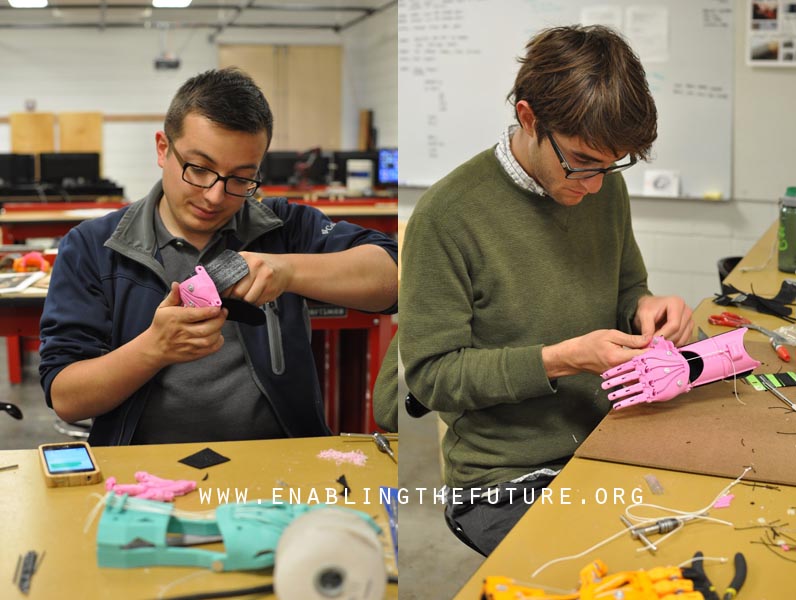 Frankie and his UWM DCRL SURF and Art and Design students, Kaivahn Sarkaratpour and John Koemer created this new hand for Hayley and sent it across the "pond" for her to test out.  You can read more about Frankie's experiences on his own blog here.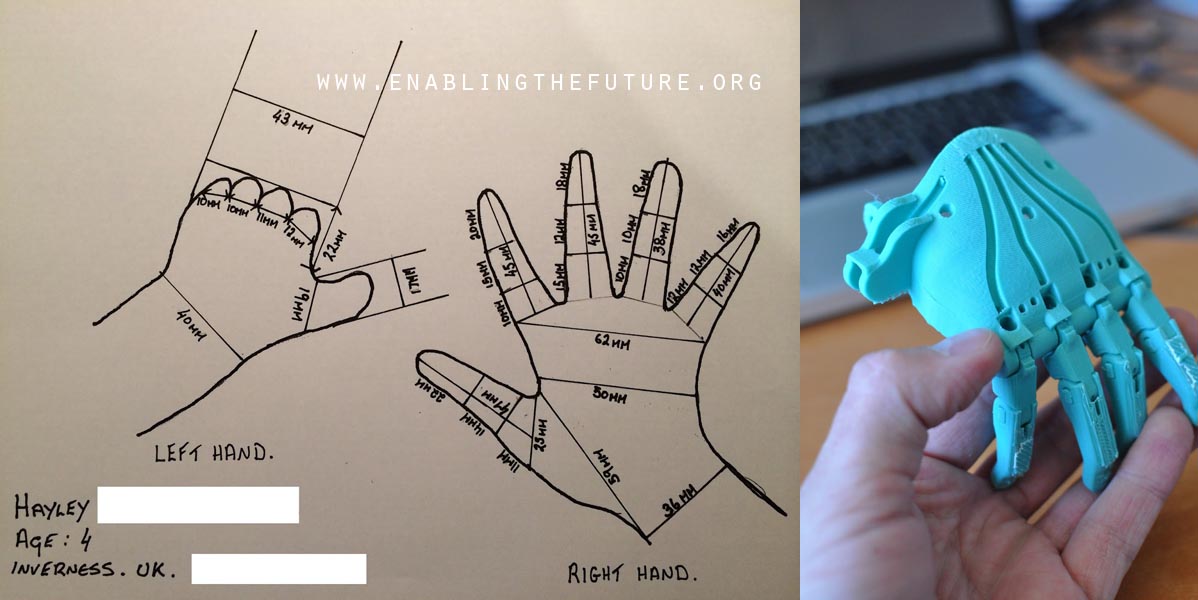 The team decided to try a new hybrid "Talon Beast" which takes the fingers from the Talon design and uses the "Cyborg Beast" palm with one of Frankie's arm gauntlets.
Frankie and his team have been very busy the last year – creating multiple versions of hands for a little girl named Shea, a little boy named Karuna and a few other children they have been working with.
This summer we expect to see a whole lot more amazing things coming from our e-NABLE members and volunteers as the busy school year has wound down and summer vacation has started. We have many students from elementary aged kids on up through college – who are excited about having time to spend creating hands for people in need and who look forward to building hands as summer projects that will not only keep their brains actively engaged in learning a new skill – but will potentially make a huge difference in someone's life.
If you are interested in making hands for people this summer with your children, your friends or family or as a group project – we have a wait list of children and adults that would love to give you a reason to come together with people you care about – to create a hand for them or their loved ones.
For more information – please email us at info@enablingthefuture.org or join our google+ community!