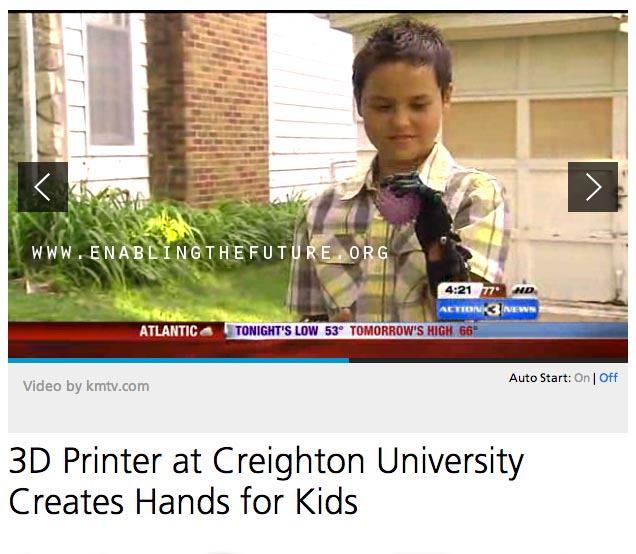 (Click on the image above to visit the video about 3D printed e-NABLE hands at Creighton University.)
There are increasing numbers of children with traumatic hand injuries due to war, natural disasters and accidents as well as congenital upper limb differences where children are born without completed arms, hands or fingers due to amniotic band syndrome or other complications during development. It is reported that 1 in 1500 children are born missing fingers.
Children's prosthetic needs are complex due to their small size, constant growth and psychosocial development. Families' financial resources play a crucial role in the prescription of prosthetics for their children, especially when private insurance and public funding are insufficient. 
Electric powered (i.e. myo-electric) and body-powered (i.e., mechanical) devices have been developed to accommodate children's needs, but the cost of maintenance and replacement represent and obstacle for many families. Due to the complexity and high cost of these prosthetic hands, they are not accessible to children from low income, uninsured families or to children from developing countries. 
Advancements in computer aided design (CAD) programs, additive manufacturing and image editing software offer the possibility of designing and printing prosthetic hand devices at a distance and at very low cost. 
Thus, the purpose of the current study being conducted by our e-NABLE team at Creighton University, is to examine strength, muscle morphology and functionality of a low-cost, body powered mechanical hand for children with upper limb differences.

Since March of 2014, a research team at Creighton University has been studying the use of 3D printed prosthetic hands on 9 child recipients ranging in age from 3 to 16 years old. There are two girls and seven boys participating in this study, with one having a traumatic upper limb loss while the remainder have congenital upper limb differences.
The team is lead by Dr. Jorge Zuniga in the Department of Exercise Science and others in the Department of Occupational Therapy and the Children's Hospital and Medical Center join him in their ongoing study. Dr. Zuniga is a Neuromuscular function expert on pediatric and adult populations. He leads a multidisciplinary research team of biomechanists, occupational therapists and exercise science students and are hoping to acquire a prosthetists this coming semester.
He and his team developed the e-NABLE "Cyborg Beast" design and are now testing it in their lab, making changes as they get feedback from users and updating their files and designs on a regular basis depending on new findings.
They are monitoring muscle thickness and echo intensity (muscle quality) via the use of ultrasound technology as well as testing range of motion and hand grip strength. 
We asked Dr. Zuniga if he could share some of his findings thus far and he wrote:
"We examined improvement in the perceived changes in quality of life, daily usage and activities performed with these low-cost prosthetic hands. All of the children with unilateral upper-limb reductions that are currently using our devices, participated in the survey. The survey was developed to estimate the impact of our prosthetic devices, including items related to quality of life, daily usage and type of activities performed.
The main finding thus far was that the prosthetic device has a great potential in positively impacting the quality of life, daily usage and can be incorporated into several activities at home and in school."

Here are the figures: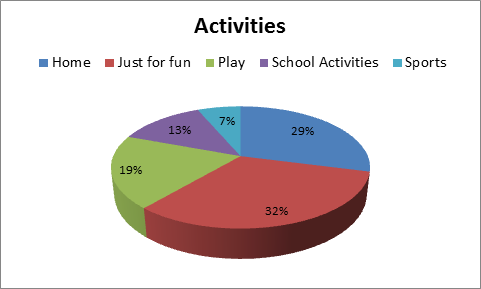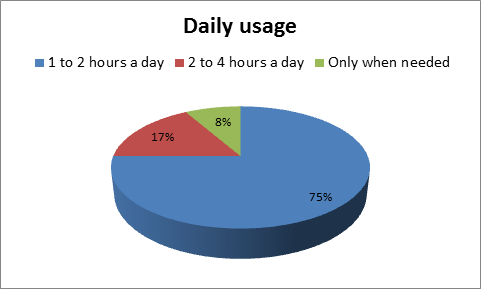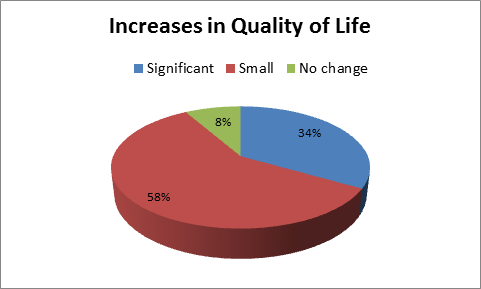 Dr. Zuniga will be presenting more of his findings on increased muscle growth, range of motion and a variety of other important findings – during our "Prosthetists Meet Printers" Conference on September 28, 2014. 
We hope you will join us for this groundbreaking event to hear more about his extensive research, as well as meet a few hand recipients who will be receiving a 3D printed prosthetic hand device for the first time!
REGISTRATION & TICKETS: Visit our Ticketing page.
SCHEDULE: Visit the Scheduling Page.
SPEAKERS:  Learn more about our speakers!
SPONSORS: If you our your company would like to become a sponsor – please visit our Sponsor's Information Page.
Thanks to generous sponsors, families with children who have a need for a device as well as Veterans and Wounded Warriors – will be able to attend the conference for free.
INFO: If you would like more information on this event – please visit our press release page HERE.
PRESS: If you are a member of the Media/Press and would like to be invited to cover this event live or help us spread the word about the as-yet-to-be-announced highlights – please email us at enablepressrelease@gmail.com.
QUESTIONS: For more information – please email info@enablingthefuture.org.