Every now and again, I get to have a guest blogger from one of our e-NABLE Community Chapters, share their story here on enablingthefuture.org. This week, our guest blogger is Zeynep from e-NABLE Turkey, sharing about how they got started as an e-NABLE Chapter and how the power of collaboration between makerspaces, universities, schools and robotics clubs within communities can combine forces to help grow e-NABLE Chapters into a thriving group and source of joy for many in need of 3D printed assistive devices! 
The Robotel Türkiye Project
By Guest Blogger – Zeynep Karagöz, e-NABLE Volunteer
As 5 dakika we are a design team working on both the virtual and the tangible world. We practice "Experience Design"services… meaning we design space, objects, processes, tasks and events using interdisciplinary tools. 3D Printing is one of these tools.
In our search for innovative 3D projects we have been building printers and printing all kinds of things over the years. In addition to printing customized design projects, accessories and gadgets; we wanted to explain how the life of an ordinary human being can change with this new technology. And in this journey, we have been moved most by E-Nable movement.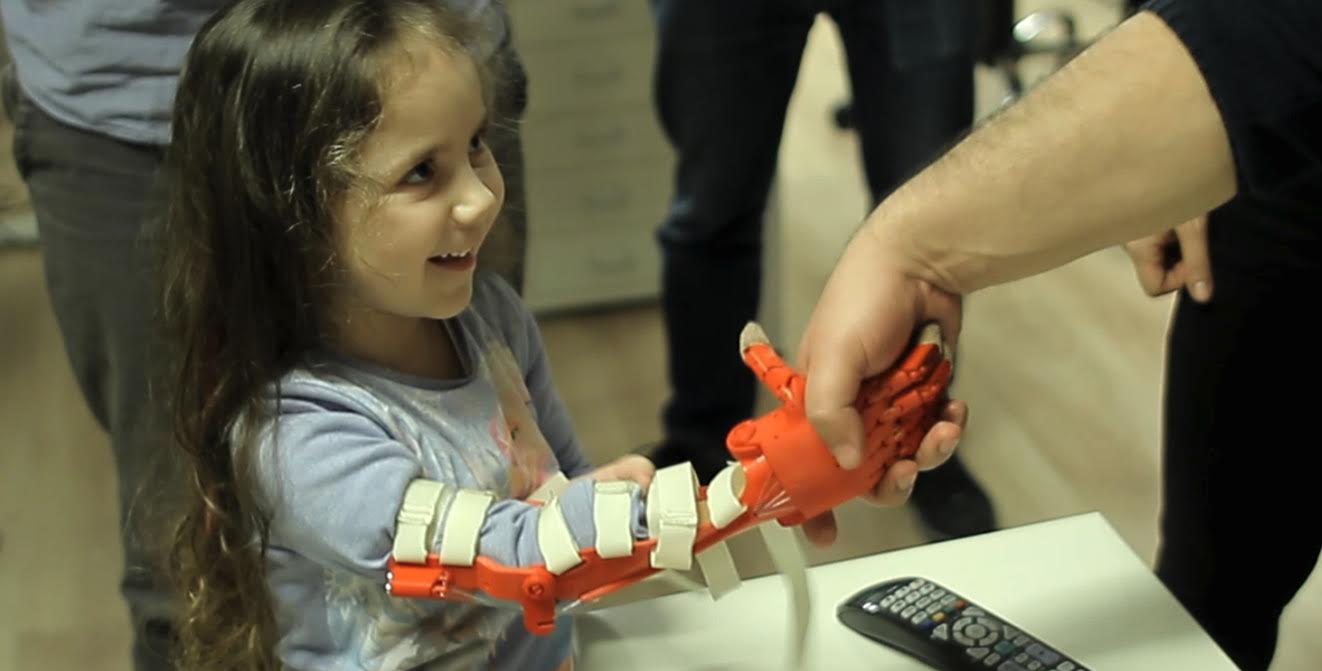 We first contacted EnablingTheFuture  in 2014 summer. We wanted to become a part of this meaningful cause – to connect children in need of a prosthetic hand with low cost, custom made 3d printed mechanical hands instead of expensive and hard to get alternatives. This would also give us the opportunity to explain the advantages of 3D printing in the Turkish community which was beginning to sprout just then.
After printing and testing many of the 3D printed e-NABLE models with different materials, we started thinking on how to implement this in Turkey. So we decided to do one more test with a volunteer and we reached out to Mehmet who soon became a dear friend.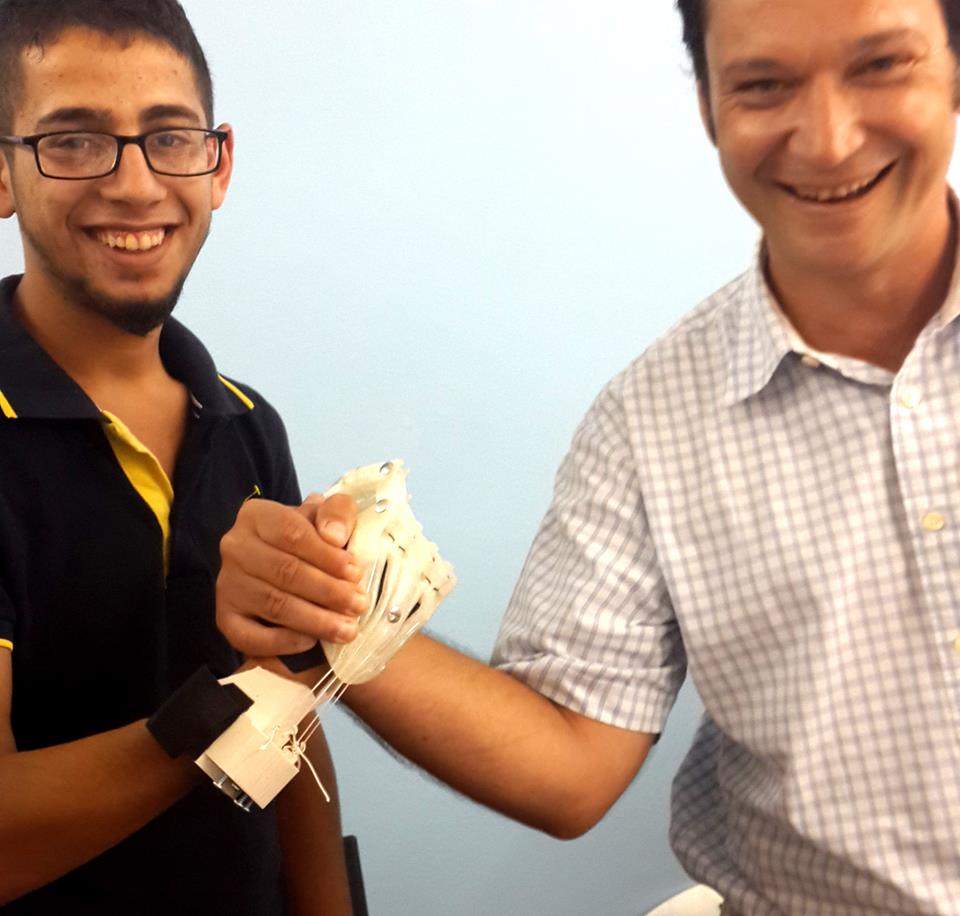 We began adapting the design and printing test models with the dimensions we got. Shortly after, we gave him a test hand with 4 fingers. We observed a very fast adaptation process from the first minute he started using the hand. After the design was finalized and we gave him a permanent e-NABLE hand, the results were amazing. After 7 months from the time of his accident, he was able to use the 3d printed hand for almost any function including riding a bike or playing ball.
With Mehmet setting an example, we decided to publish the project in Turkey to help more young people. So we set up www.robotel.org. We shared our experience online and told the story in hopes it would spread all around once it was in Turkish (we thought the language may have been a barrier for E-Nable).
After the first initiation, we did receive some interest but the project really took off in late 2015 after we took it in our own hands to expand it all around Turkey. It started with a call from Konya – a city in central Anatolia. We couldn't get there at the time and the boy who was in need of a device could not travel; so we were forced to solve it locally. We searched the 3d printing forums to find help and we did! After 2 weeks of research we contacted several possible e-NABLE volunteers to take photos & measurements, to implement the design and print the hand.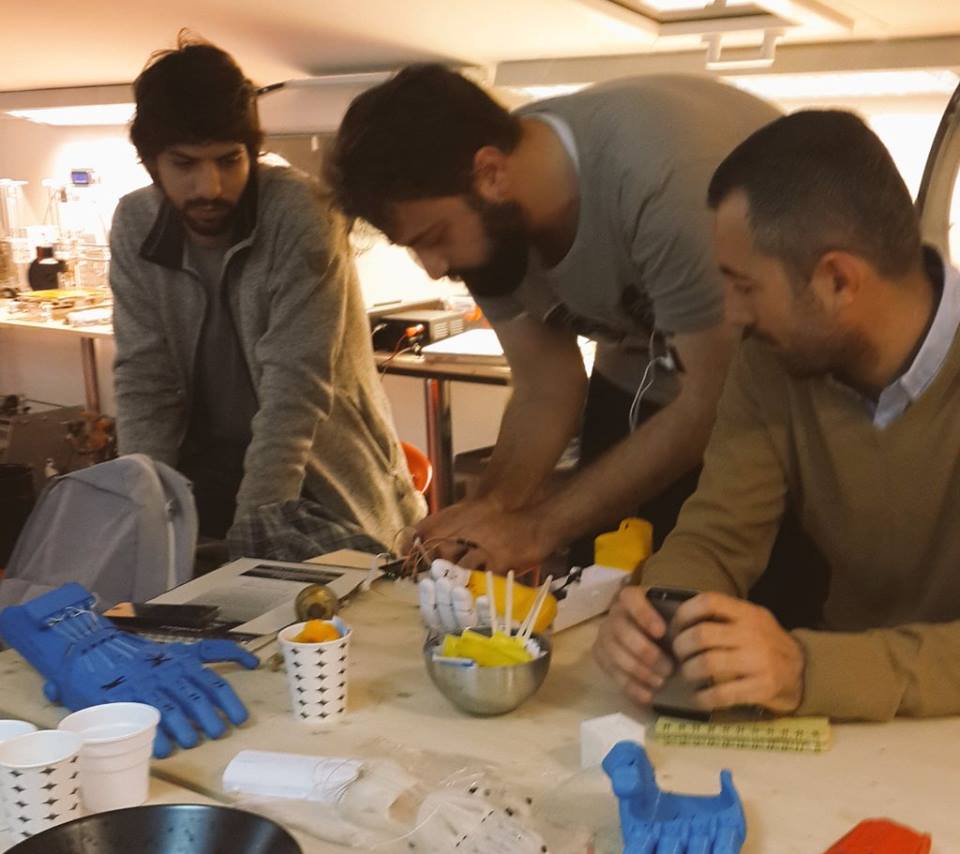 Having found the local solution online in social media; we decided to open a Facebook page for Robotel Türkiye.  In a week it was over 1000 likes and climbing! We were invited to share on radio shows; newspapers made interviews; magazines wrote articles and we were on TV explaining the project. After each appearance, phones started to ring non-stop; we got calls and mails from all around the country. Some even showed up in our doorstep.
With the help of mainstream media, the community grew larger. Now we have more than 240 volunteers in more than 70 points in Turkey. Local student communities such as Makers Türkiye, Istanbul MakerLab, IEEE Turkey, İTÜ Robotics Club, Yıldız Univercity Maker Club have been contributing as well. Since the beginning, we have printed approximately 12 hands. Some of them we were able to document.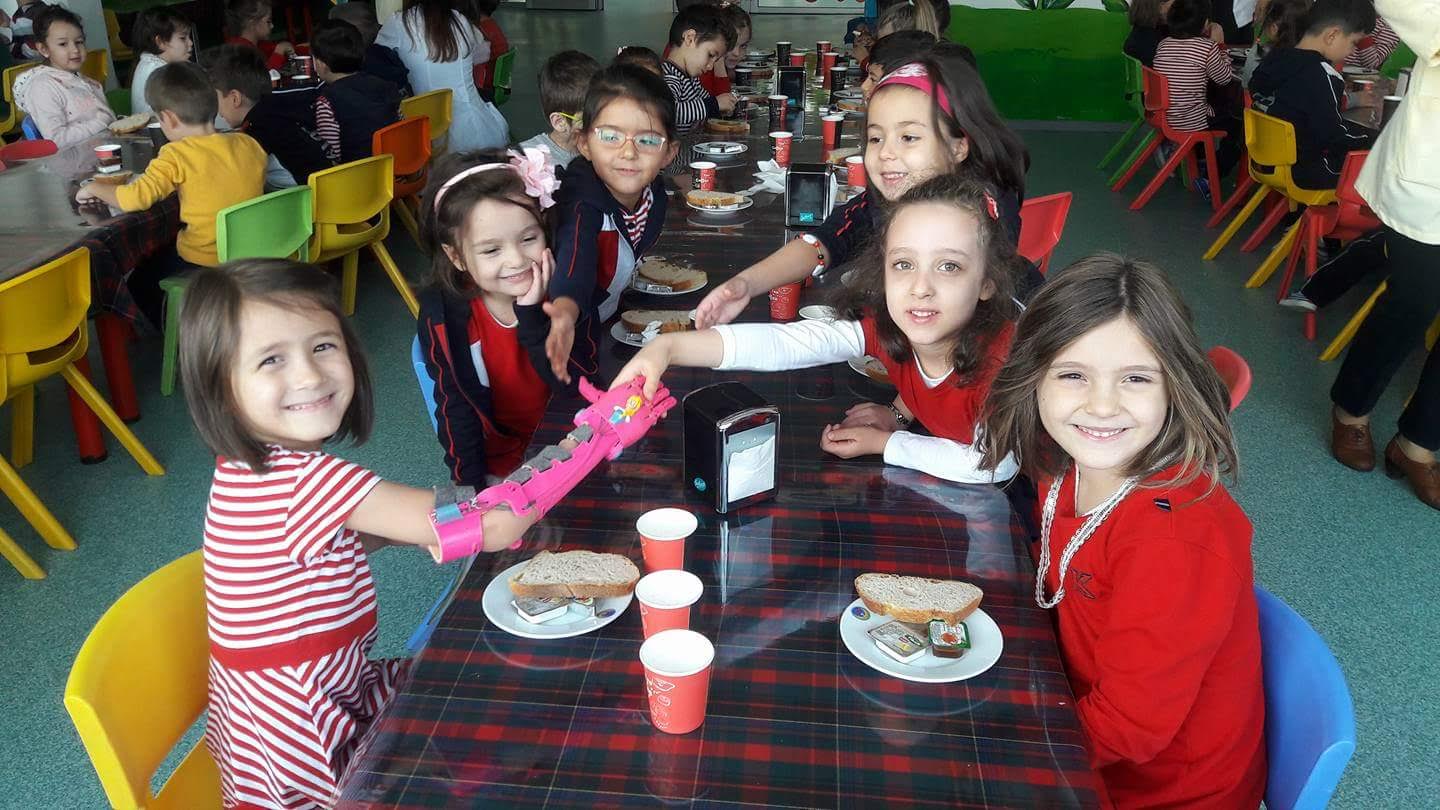 Robotel Türkiye volunteers meet regularly to inform newcomers, to discuss cases at hand, to distribute workload, to organize training workshops and new opportunities to reach out to more people. The community also shares cases online, trying to answer to calls locally. We tell our story wherever we go, give talks, attend and organize events… Aiming to expand the project by sharing and touching as many lives and hearts as possible.