Jimmy "Shredder" Wilson is 8 years old, and like many children his age, he loves to ride his bicycle and has dreams of performing tricks, jumps and spins on his trusty BMX. This is something that takes a lot of hard work, grit and determination to accomplish when you have two functional hands to maneuver the handlebars, but can be extra tricky when you are born missing your left hand.
One of our top designers, Peter Binkley, teamed up with Intel and pro-BMX athlete Jeremiah Smith, to design a 3D printed device that will aid Jimmy on his quest to becoming the newest daredevil rider on the block!
The team worked together with an Intel-powered device, to design a new design for Jimmy that would allow him to keep a firm grip on the handlebar and then printed it out on his Ultimaker 2 3D Printer
.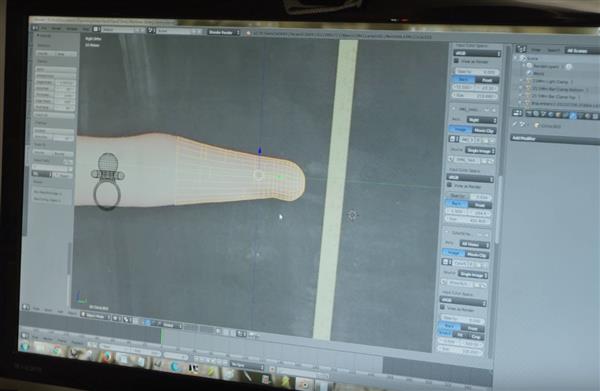 Peter envisioned a ball and socket type of design that would allow Jimmy's arm to swivel around without losing contact with the handlebar.
Peter shares, "What I was thinking first, is that you'd need to have a swivel that rotates on the z-axis, but then you'd also need something that you need to be able to rock. That's the plan. Is to connect a ball to the handlebar and then make a socket that Jimmy can wear on his hand to pop over the ball. That should give him a lot of mobility."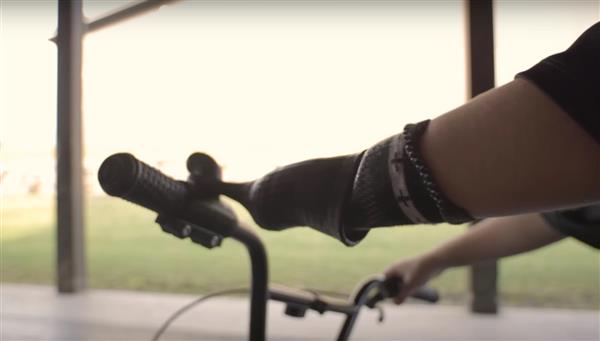 This device is still in it's prototype stage and Jimmy is going to work with Peter to refine the design as he tests it out and gives him feedback on what he can do to improve the comfort and functionality of the design so that the design can be openly shared for other children and adults in need of the same!
"When you make a device for a person, there is a kind of satisfaction that comes from putting a smile on someone's face that you just never forget, you never let go," shares Peter.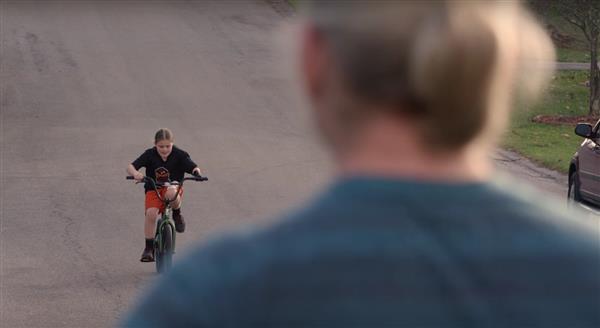 In the coming year, we expect to see this device and may other task specific creations come to life as the e-NABLE Community not only continues to refine the current designs for hands and arms, but also starts working on solving every day challenges that five plastic fingers just can't accomplish for the end users.
We are "Enabling The Future."
Make sure you don't miss our updates and new stories! Subscribe to our blog via email notifications so you don't miss any excitement!