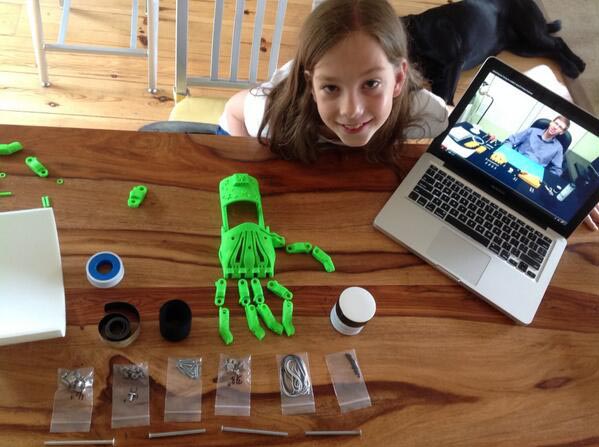 10 Year old Sierra just assembled her very first E-Nable Cyborg Beast hand with a Skype Call from Jeremy Simon, one of our volunteers at 3D Universe.
Now she is on a mission to make sure that kids her age get excited about 3D Printing and she wants to help them get excited about make hands for people too.
Kids like Sierra are going to shape our future for the better.
Read more about her mission to spread the word and make a difference over on Jeremy's blog.