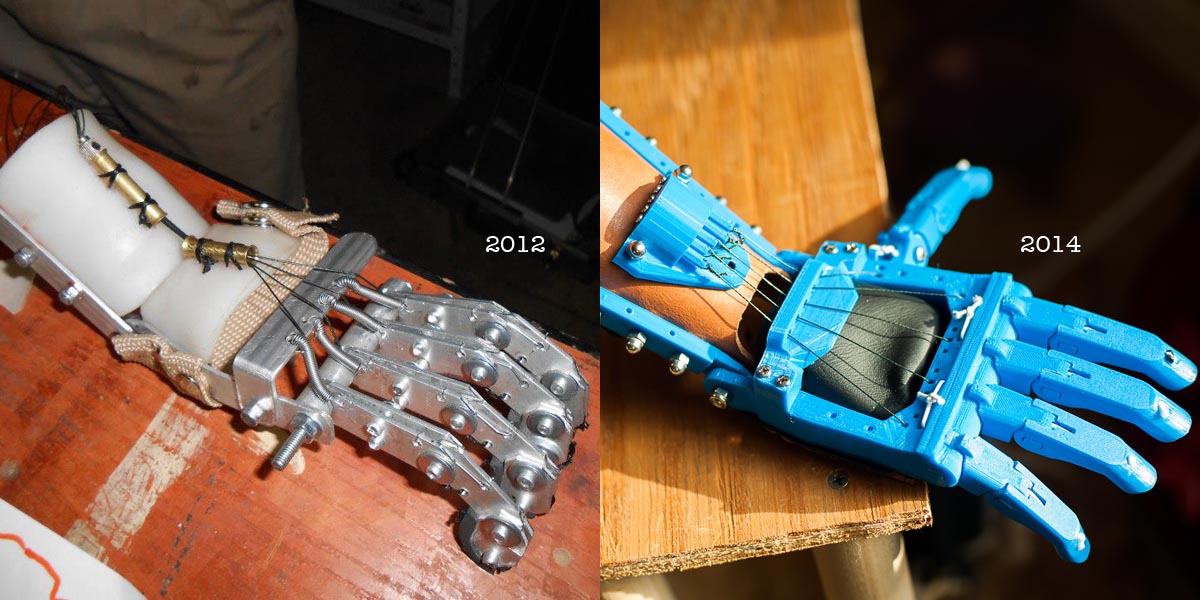 The first "Mech"Hand built for a little boy in South Africa in 2012 by two men who came together from across the globe to make a difference in one child's life –  to this…a collaboration of numerous minds, imaginations, designs, trials, and the drive to make a difference in the lives of many.
We have come a long way…and this is just the beginning!
The Tree is growing.
Leaves are sprouting.
The Sun is shining.

Isn't it beautiful?