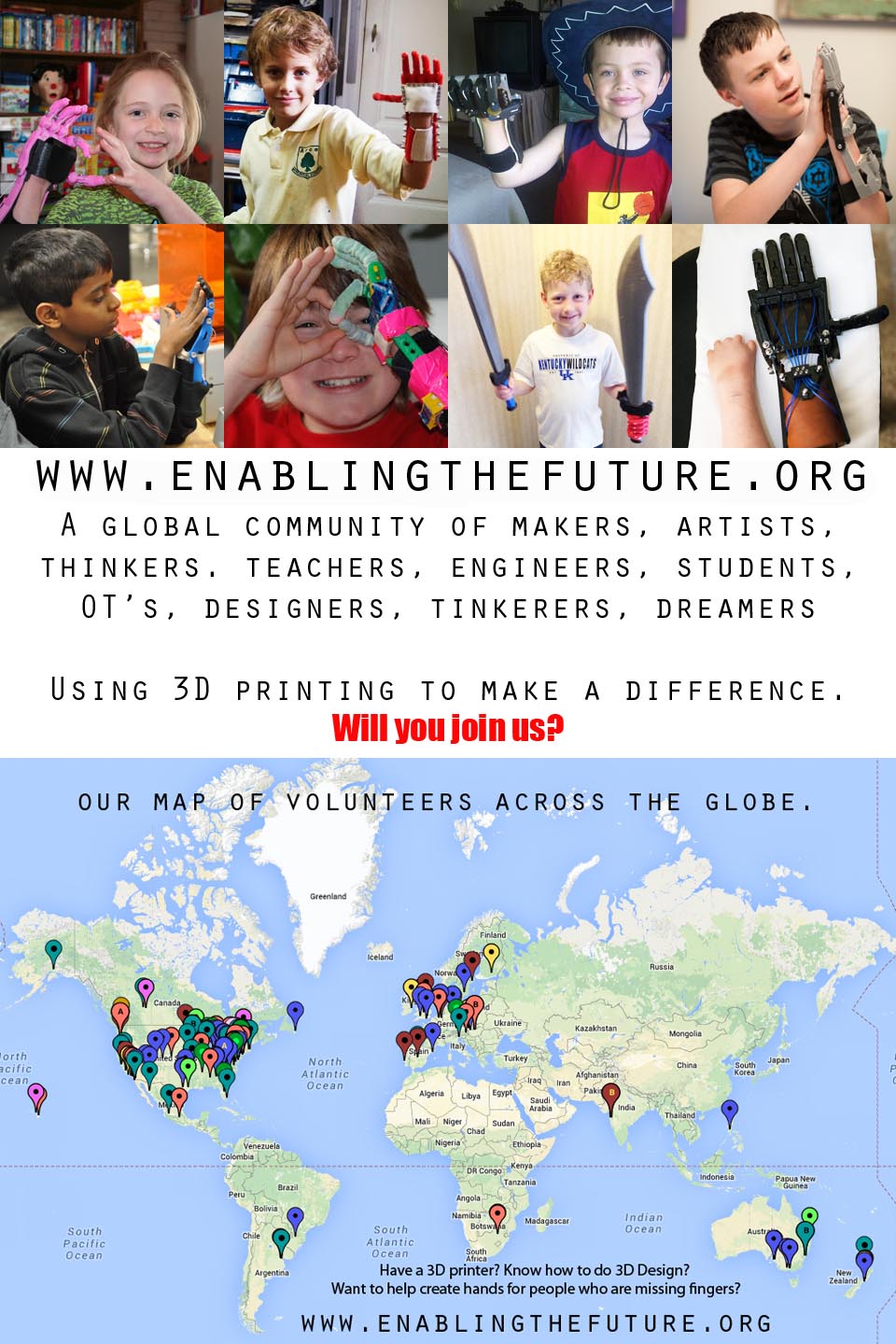 Are you interested in helping this Maker Movement?
Do you have a 3d printer of your own or are you a school or business that owns one that is interested in helping to print hands and parts  for people in your own communities?
Please join our Google+ Group!
Are you a parent or caregiver of a child with an upper limb difference that would like to create a device on your own with advice from others who are continuing research and development?
Please email us at enablematcher@gmail.com and we will try to match you up with people near you!
If you are excited about this – but have no need for a hand and do not have a printer but would like to follow the life of this creation and see how big it gets and how far the branches spread – please follow us on Twitter or our blog as well as the E-Nable Facebook page where you can see links to new stories and see photos of designs that are being created and tested by people who are making these at home.
If you would like to donate toward helping purchase materials to help others create hands – please visit our Donations page.