Introducing e-NABLE's first augmented reality assembly manual for the Raptor Reloaded 3d printable upper limb assistive device!
Please watch the video below for step by step instructions on how to use this new app and please note that this app currently only works on Android phones!
e-NABLE's Augmented Reality Raptor Reloaded Assembly Manual from e-NABLE on Vimeo.
Download the app HERE!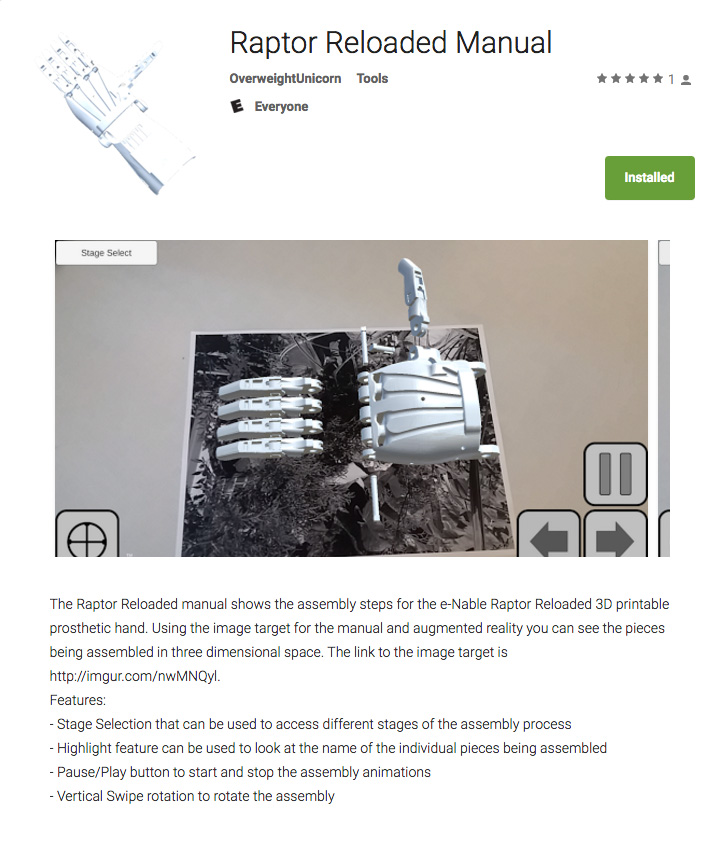 Step 1: Open Google Play.
Step 2: Find the Raptor Reloaded Manual app.
Step 3: Install the app on your device. (This only works for Android products and you must have a functional camera!)
Step 4: Click on the URL for the Target Image or copy and save the image below.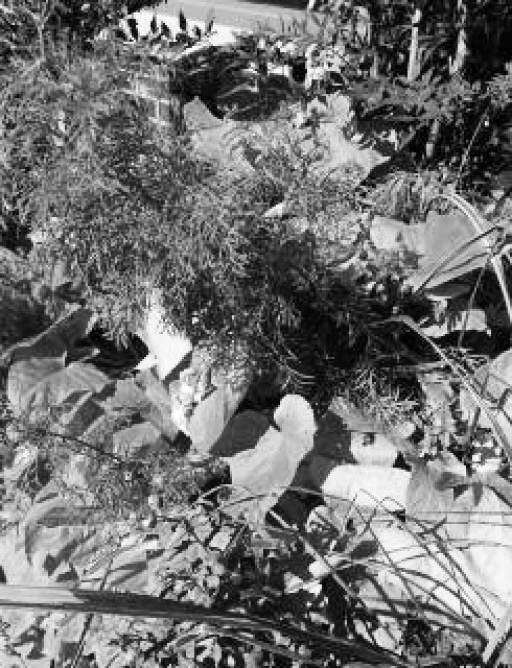 Step 5: Save the target image.
Step 6: Open the target image on another device or print it out. We recommend printing in black and white to save color ink!
Step 7: Open the app on your device.
Step 8: Point your device's camera at the target image.
Step 9: Use the highlight feature to identify the parts.
Step 10: Press the forward arrow to watch the animation
NOTES:
• There is a stage selection drop down menu that works as a table of contents and allows the user to choose the different assemblies in the upper left corner.
• There is a highlight feature that can be activated by clicking the target button in the bottom left of the screen. The highlight feature can be used to identify the name of the pieces in the assembly process.
• For the complex assemblies there is a play/pause button to pause the animations. The arrows in the bottom right are used to navigate through the steps of each assembly.
• You can swipe vertically on the screen to rotate the assembly and view all parts of the animation.