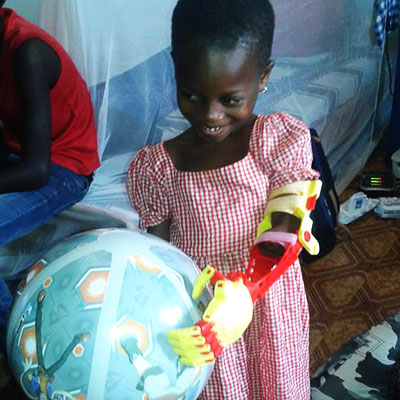 While I love sharing stories about the work that our e-NABLE Volunteers are doing out there in the world, my favorites to share are those that show just how much work and collaboration is happening between our chapters and volunteers to help even a single child to feel beautiful and cared for!
This story begins with e-NABLE Volunteer Bruno, who lives in Normandy France. He volunteers with another organization called Freedom Togo Senegal based in Africa, which has an orphanage in Togo as well as a reception center for street children in Senegal.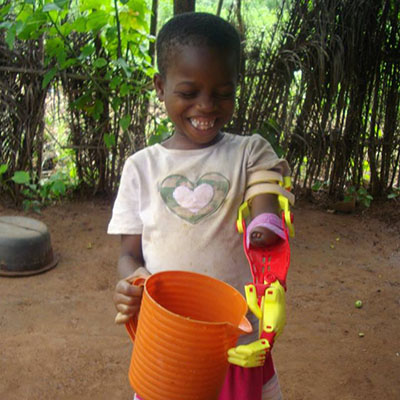 Bruno saw a story about e-NABLE on his local television station and immediately contacted Moïse Afangbedji, his friend in Togo to ask if there were any children in need of a 3D printed hand or arm. Moise told him about Afi, a young girl who was born missing a portion of her arm and soon after, Bruno reached out to our wonderful volunteer Thierry Oquidam who heads our e-NABLE France chapters!
Thierry supplied the needed documents to Bruno so that proper measurements could be taken of Afi's arm and upon his return to France, Bruno sent the measurements to Thierry who then connected Bruno to e-NABLE France Volunteer, Corentin Dumaine who was assigned the task of creating the new device for Afi!
Corentin writes, "I am located in Dieppe in Normandy, France. Following my discovery of e-NABLE, I decided to register and help make 3D printed hands and arms for others because this for me, is what I feel to be the best use of 3D printers. I have been a member of e-NABLE for about 1 year and have made two other hands for two other children. Afi is the third recipient that I have created a hand for."
"Bruno, a member of Freedom Togo Senegal contacted e-NABLE France and I was matched with his request because I too live in Normandy," Corentin goes on to share. "My printer was not large enough to print the forearm needed so Thierry used his larger machine to print the forearm piece for me and sent it to me."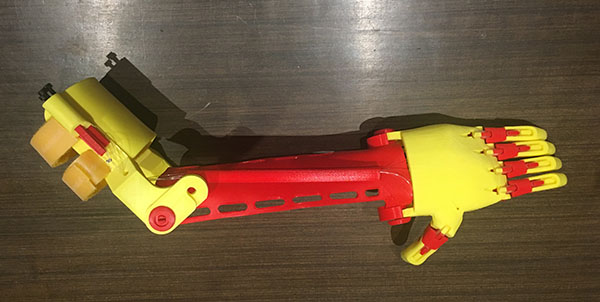 Thierry explains, "As you know, most 3D printers come with a 20cmx20cm'ish bed and so most of them cannot print the forearm of most Unlimbited arms. Since arms are about 50% of the cases, we have more and more of them to do. So I bought a printer with a larger bed and when a maker needs it, I print the larger parts and mail it to them so they can assemble the device and donate it to a recipient."
Once the forearm piece was mailed to Corentin and the arm was then fully assembled, Corentin and Bruno met in Rouen. "He gave us the arm, free of charge," shares Bruno.

"Back in Togo, and with the help of Moise, we fit the arm to Afi. It was very easy because Corentin explained what we needed to do and provided us the necessary materials to ensure a proper fit," writes Bruno.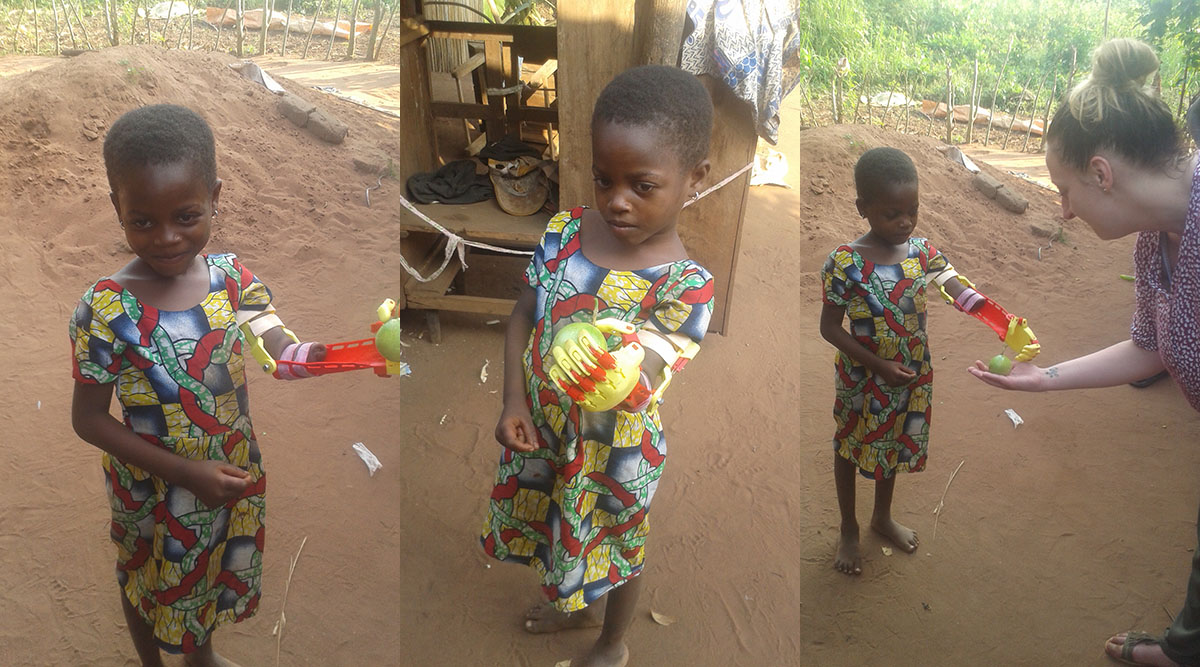 He goes on to say, "It was a moving moment for Afi and for us. We explained to Afi  how the arm works and she was quickly able to carry little things like a bottle and to play with a ball."
"I would like to thank all of the people and volunteers at e-NABLE and particularly Corentin and Thierry," says Bruno.  "Thank you for all that you do to give smiles and the possibility to live like others to all of these children!"
Corentin shares, "The most rewarding part of all of this is helping to improve the life of a child by donating a little time and money."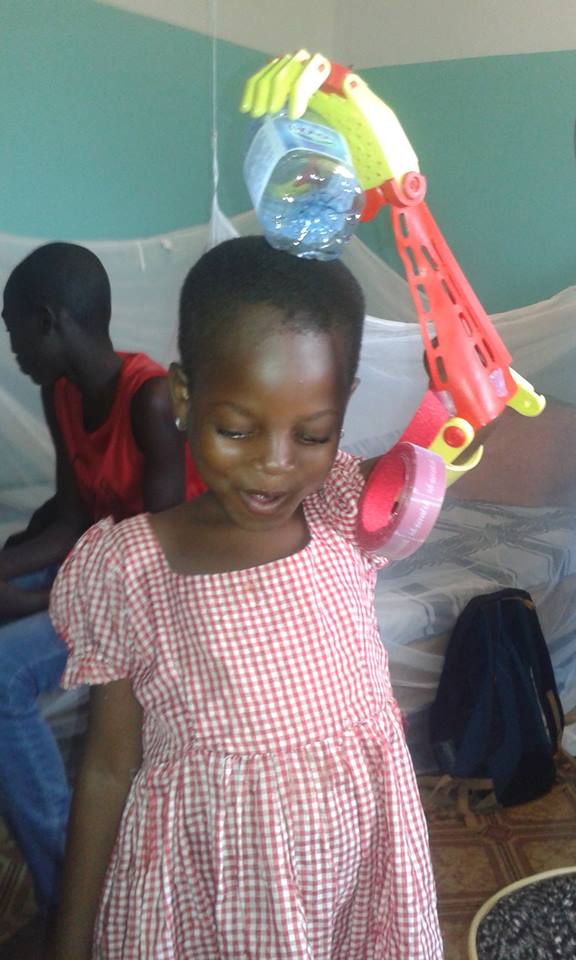 The e-NABLE movement is about so much more than 3D printed hands!
It is about working together to support each other on our quests to make the world a little bit brighter for one more person in need.
We love sharing stories like these!
If you have a story to share, please submit your story for consideration for publication on this blog by sending it to us along with images and/or video clips that we can share to go along with your stories!
To submit your story:
• Send your story (about 4-8 paragraphs) to jen.owen.enablevolunteer@gmail.com
• Subject line: Blog story
• Send a link to a folder with images that you have permission to use and share
We look forward to reading and sharing your stories here so we can celebrate with you!!