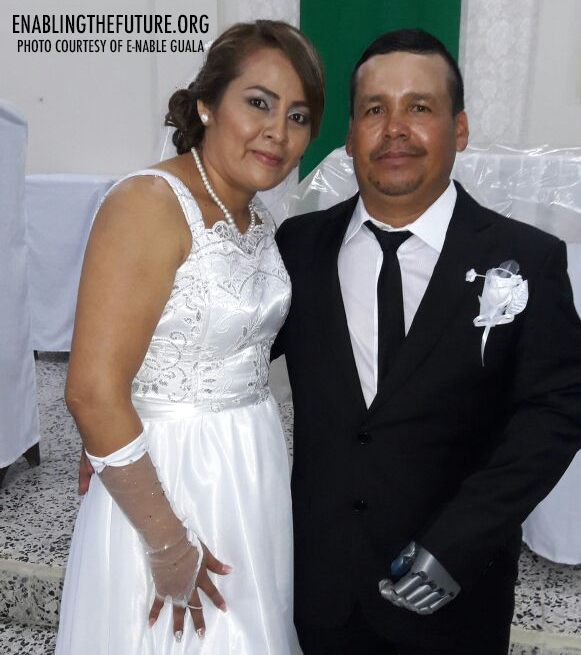 One of my favorite parts of my work with e-NABLE is being able to share the amazing and beautiful stories that come from our incredible e-NABLE chapters and volunteers. While we have plenty of stories about kids who have been gifted 3D printed arms and hands that make them feel like superheroes…today, I get to share a story about the ultimate wedding gift from our volunteers at e-NABLE Guala, Honduras!
A Wedding Gift From e-NABLE Guala
Guest blog post by Melvin Cruz
"On Friday, February 24 2017, the third Guala prosthesis was delivered in San Pedro Sula, Honduras. It was an emotional day, full of accomplished dreams and grateful hearts.
Two years ago, Don Jorge García suffered a tremendous accident while trying to repair some high voltage cables. His life is a miracle because the burns were quite large and so bad that they had to amputate a third of his left arm and he had to go through several surgeries to regain mobility in his left leg. He has gone through 18 surgeries up to this day; there is no doubt, he is a resilient man who has not allowed this accident to shorten his highest aspirations.
Don Jorge and Guala´s story began the day when he read on the news about the organization in La Prensa, and of course he became very interested. Days later, his future wife, Leticia contacted Guala via Facebook to share with us about her husband´s accident and to see if we could help him. After all of the information was gathered about his case, team Guala jumped into action. After several calls, brief meetings and a lot of effort, the 3D printed arm was ready for delivery on February 24.
But there was one detail that the team was unaware of… Don Jorge was getting married on February 25, 2017 and his dream was to get married with his modern Guala 3D printed arm!
Without giving it too much thought, the Guala team made some calls to prepare a surprise for the happy couple! Two renowned companies decided to join the cause, which gifted Don Jorge and his wife 1 night and 2 days in a prestigious hotel and also gave them a double bed and a couple of pillows.
When the big day came, everyone was excited and anxious. They couldn't wait to deliver the device and Don Jorge had no idea that there would be other surprises: he considered his new 3D printed arm a big enough wedding gift! After adjusting a few things, the deliveries were made to Don Jorge. Between being amused and astonished by what he was gifted, the joy was reflected in his face and he explicitly expressed his gratitude many times, both to God and to Guala, for offering him this valuable tool and to the companies and their wonderful gifts and donations.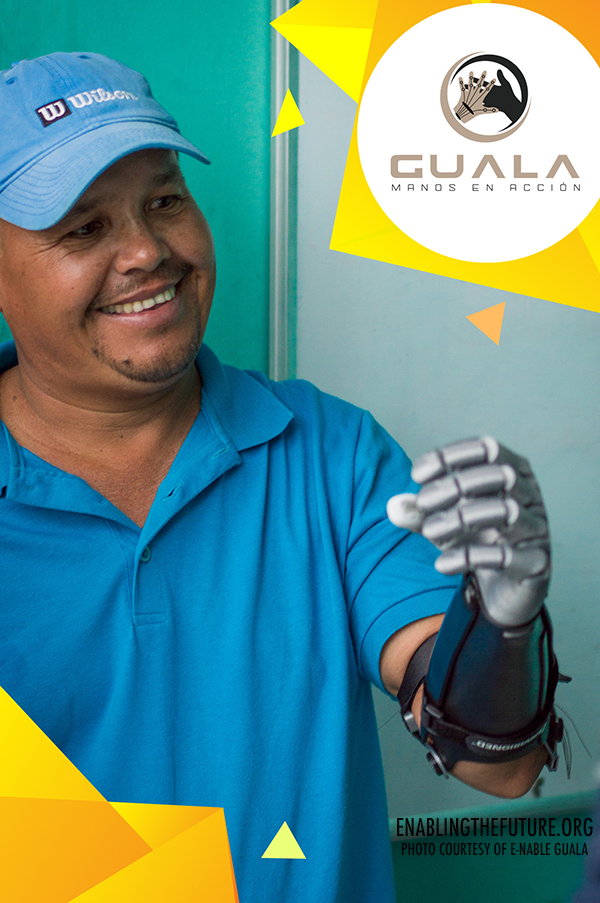 After absorbing everything that had happened, the news of these gifts was given to Reuben, Don Jorge's son, who could only with a broken voice, formulate the words: ¨Thank you for lending a hand to my dad. ¨ Tears of joy and gratefulness were the result of that sincere phrase, both of Don Jorge and his son and of all those present.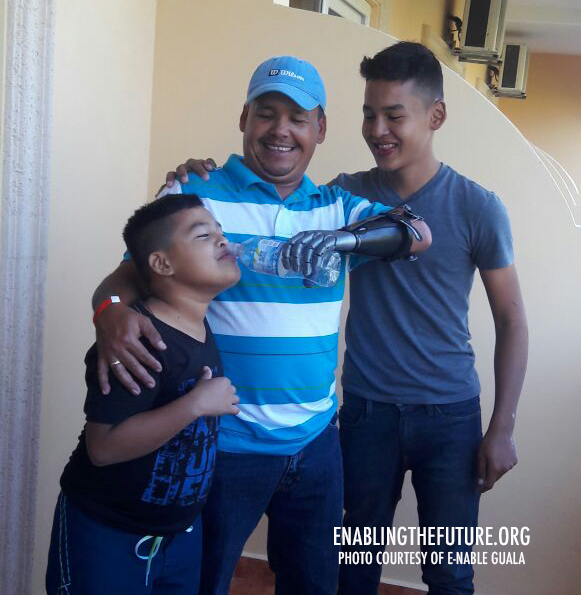 The Guala team is infinitely grateful with all involved in this incredible story of love and perseverance. Don Jorge looked superb on his wedding day, not only because he was premiering his new 3D printed arm but also because he was teaming up forever with the love of this life.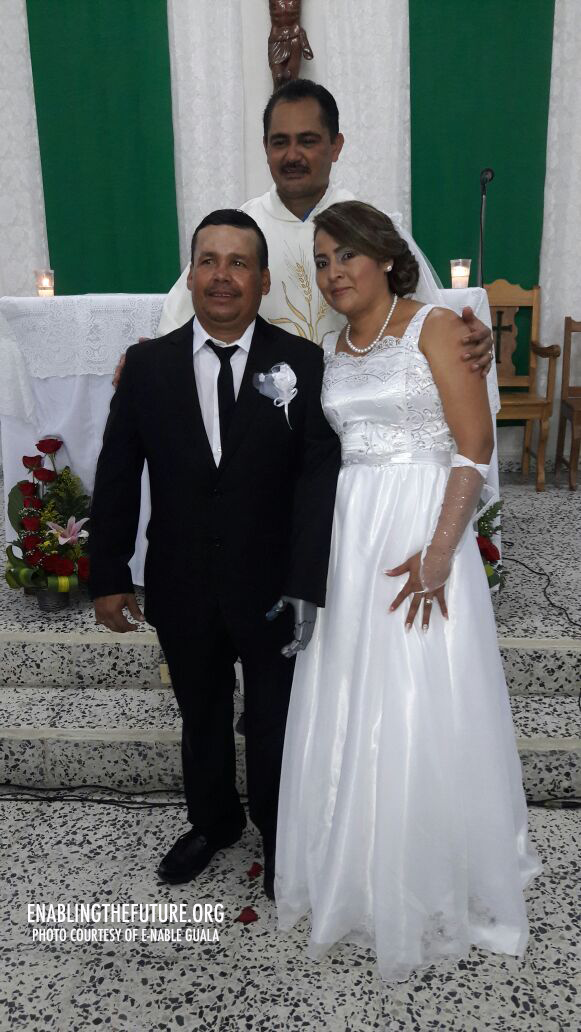 Congratulations to Don Jorge and family!"