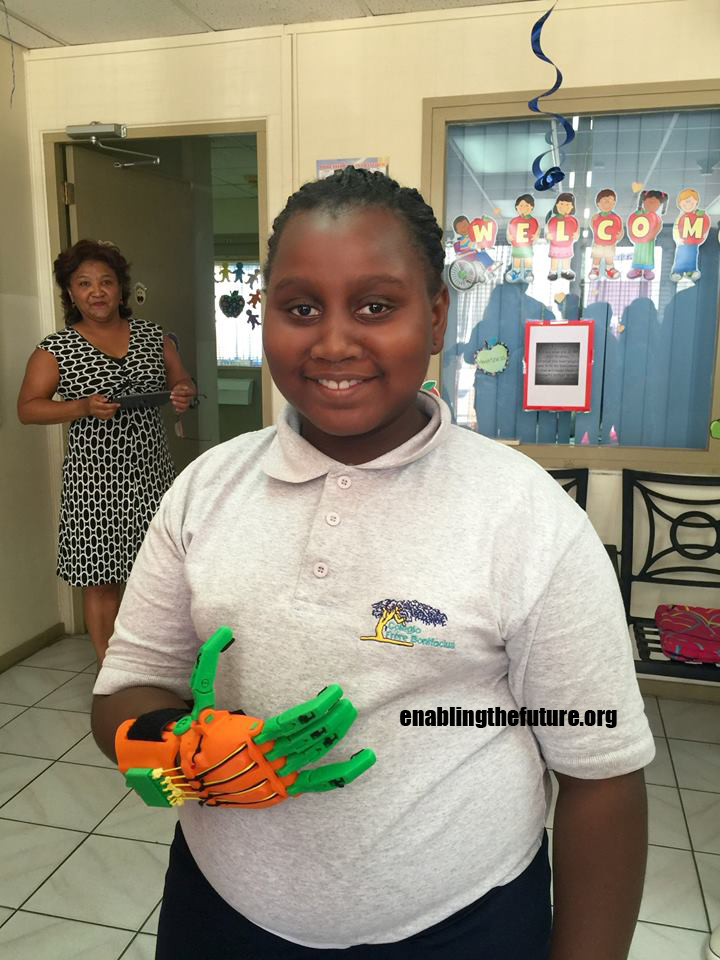 During a random search on Facebook, teacher Pieter Verduijn at the International School of Aruba, saw a request from another teacher on the island who asked for help in creating a 3D printed e-NABLE device for a young girl in her class who was missing fingers on her right hand.
Pieter teaches a group of students in a Makerspace class and they just happen to have a 3D printer. One of the very few on the entire island.
He writes, "Aruba isn't a poor country like other Caribbean countries, but that is mainly because of the tourists. A bigger group of people are still living in poverty and having access to prosthetics is an impossible dream…Until now.
I responded to the teacher and told her that our school had a 3D printer and I would like to help, along with my students. For the girl it would be a success and for the class too. They would learn to cooperate."
Pieter and his students worked hard to create two hands for Zizi and were able to travel to her school to help deliver her new hand to her in person.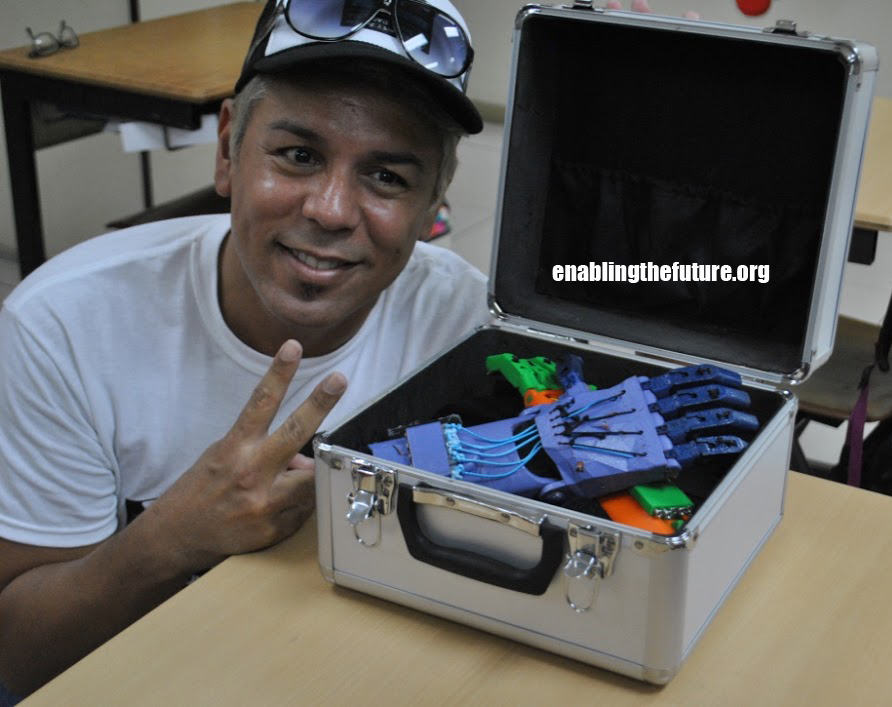 Sitting in a chair amongst her classmates, Zizi is overcome with emotion as she sees her new 3D printed hands for the first time. Her classmates look on and her teachers comfort her.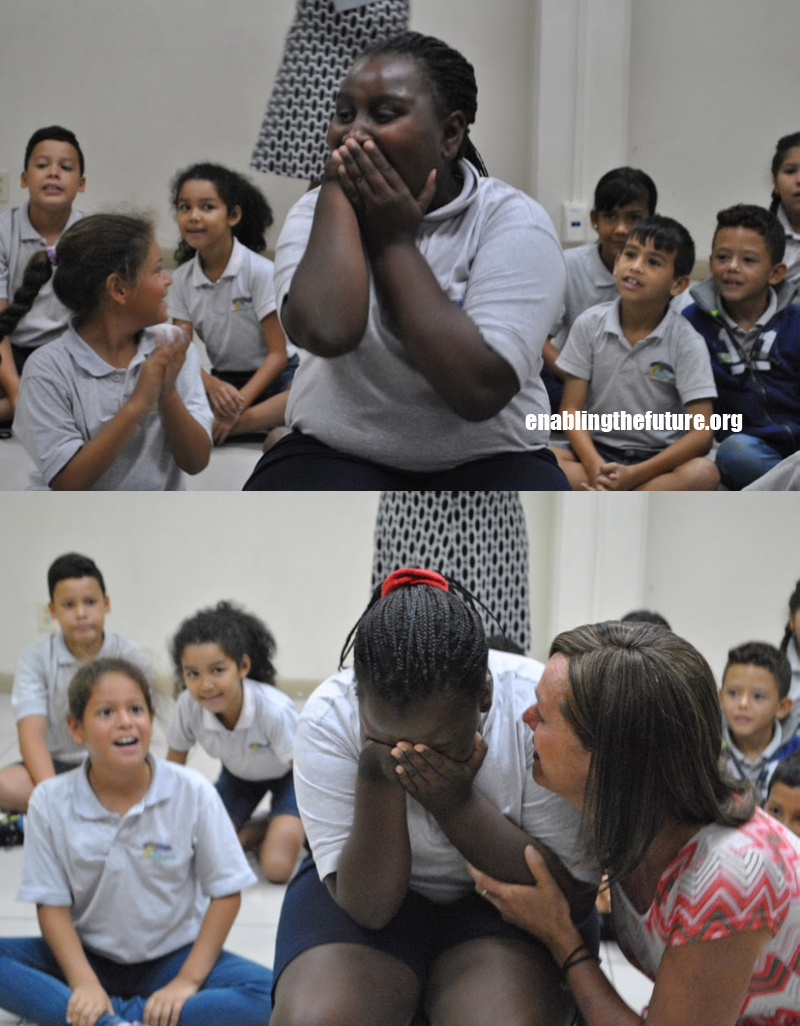 Pieter and his students get to see first hand, what their hard work and dedication to this project produced – a genuine and heartfelt smile from another child who now has an option that she would have never had before.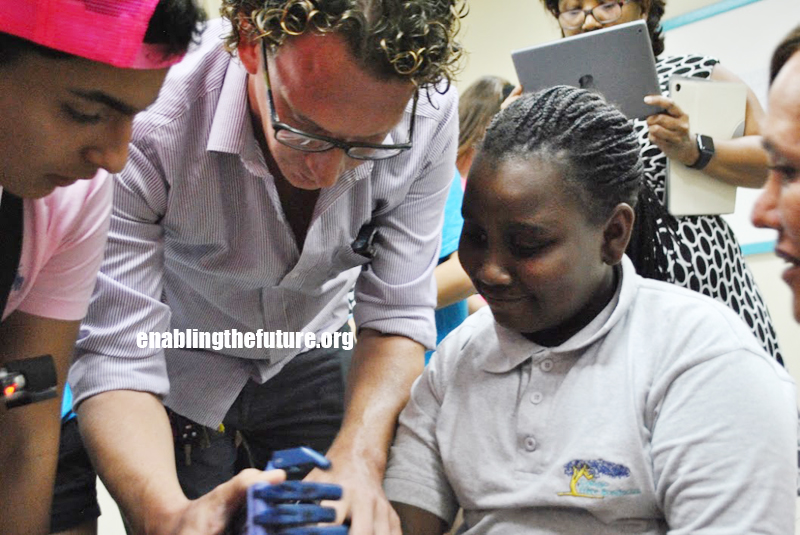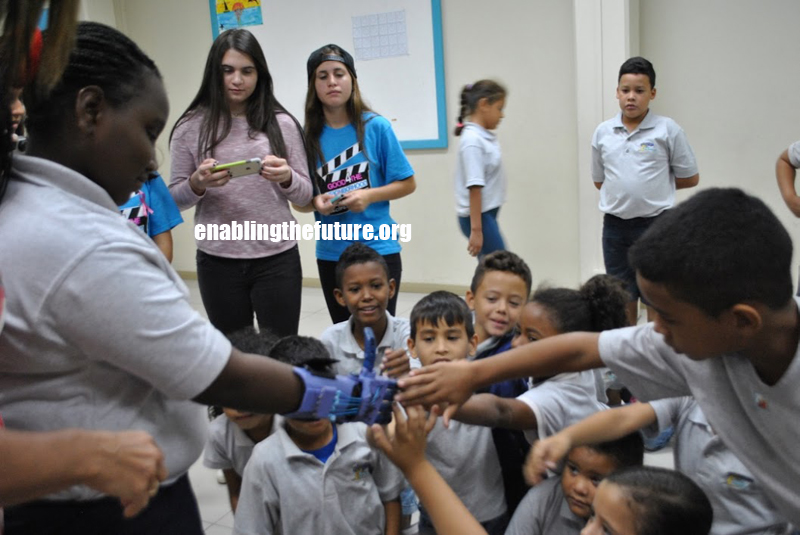 Pieter shares, "The kids I am working with are around 14 years old and in the 9th grade. They have put their whole progress on their facebook page, which is awesome! Their next step is to start a foundation so that the money raised can be used for the foundation only and it will be held at our school and led by the children. They will be taught compassion, leadership and organization. It serves many good causes but the most important of these is enabling people by giving them hands.
The kids did a great job. Our printer even got broken (a very clogged extruder) and they fixed it themselves.
In the past few weeks they learned to have meetings, co-operate, help and build. It's unbelievable when you realize that at the beginning they needed a lot of instruction from me but by the end, I could sit down and watch them progressing and they were the ones that did the job! I am unbelievably proud of them!"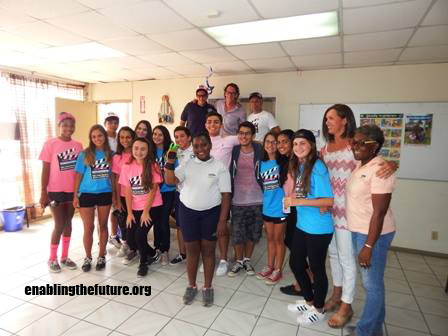 One of the most beautiful parts of this global movement of volunteers using their 3D printers to make free 3D printed hands for those in need – isn't necessarily the fact that children and adults who had no option for assistive devices before, now have them.
The beauty lies in knowing that for every classroom that uses e-NABLE as their service learning project…dozens of young minds are inspired to create, collaborate and work together to bring their ideas and designs to life and improve the life of someone else in the process.  They get to see a life changed by the fruits of their labors and it makes an incredible impact on each and every one of them.
If you are a teacher or student group that is interested in getting involved – please contact our e3STEAM coordinator Rich Lehrer at e3coordinator.enable@gmail.com and help us to "Enable The Future."
Thank you to all of the students and teachers who are helping to make a difference around the world, whether in the classroom and outside of it!