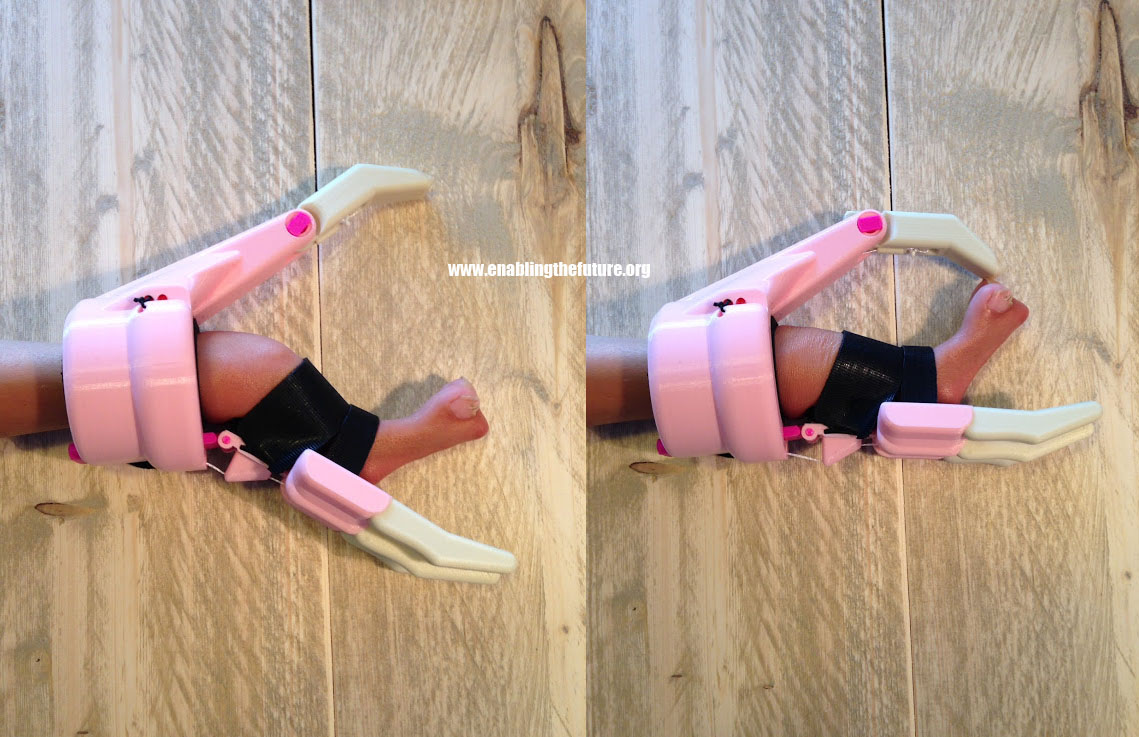 When a typical 3D printed e-NABLE hand design won't work for a recipient, every once in a while the e-NABLE Community finds itself blessed with a volunteer designer that likes to take on a challenge, push the envelope and use their problem solving skills to come up with a design that is custom made for an individual who is seeking a tool to help with every day tasks that would be easier if they had two functional hands.
e-NABLE volunteer, Martin van Wezel, is one those people that loves a challenge and likes to use his creative mind to solve problems. He shares, "I am a senior Continuous Improvement Manager in a Biotechnology company. In short, I am responsible for process optimization and innovative process design in a packaging plant. I am a graphic designer by education and the two worlds are combined in my hobby – creative expression and a mind to solve problems."
While Martin had already created a "Raptor" hand for a recipient, he specifically asked to be matched with a recipient that had an upper limb difference that one of our "go to" designs would not work for. He found himself matched with Yu-Lia, who  is missing her index and thumb, while her middle, ring and pinky are merged into one finger. Yu-Lia's limb difference also results in her wrist turning away from the hand and rendering the current e-NABLE designs unusable for her.
Martin shares, "The design is based on the "pinch" motion which is crucial for good hand function. Yu-Lia still had a functioning finger which I integrated into the design function to act as the index finger.
In this design, I used a 3D scan of her hand and modeled the hand around it. The mechanics are similar to the "Raptor" but relies heavily on the movement of Yu-Lia's remaining finger, which essentially pulls the 3D printed "thumb."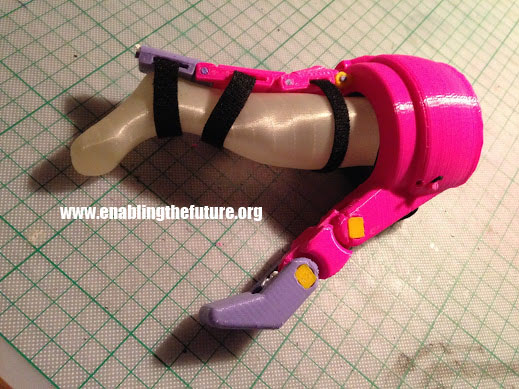 The design comes with 3 alternative tensioner links to provide different levels of leverage in the tensioning wire. The tensioner links and the finger tips are connected using short pieces of 3mm filament. (Why design a 3mm pin when you have tons in stock!)
I started this design for the hand from scratch using Fusion360 and this is the 4th and final prototype which is now being tested by Yu-Lia. You will notice the fingers are purely aesthetic as the hand is fully functional without them."
When asked what his biggest challenges were in creating this design, Martin shared, "Not having 24/7 access to your model and finding the time to design. You can't do this in 1 hour stints…it must be in 4-8 hour sessions. This was a "free-time" challenge at home."
It took Martin about 5 months to get from the initial fitting, through the various prototypes and then to the final version of the device for Yu-Lia.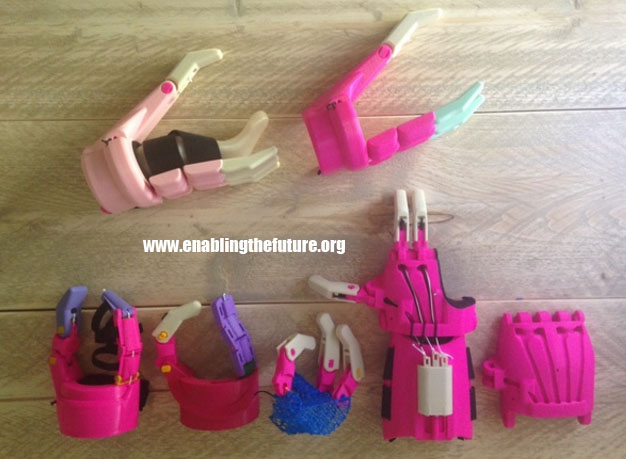 Martin has now shared his design on Youmagine as an open source design with a Creative Commons Attribution Share Alike license along with the settings for his printer and bill of materials he used to create her device. There is a link to his design page below!
Volunteers like Martin, remind us that we all have the ability to make positive change in the world by using the skills we have, finding ways to use our hobbies and our free time to make a difference in the lives of others and using the power of our ideas, creativity and imaginations to gift the world with ways to help one another.
Do you want to join us?
Do you want to help us make a difference?
Please visit our Google+ community, our forums and our facebook page and say hello!