For the past year and a half, the e-NABLE community has been working very hard to create free and low cost 3D printed upper limb devices and tools that are aimed mostly at helping children and adults who were born missing portions of their hands and arms – to aid them in every day tasks that could be a little easier with two hands, like riding their bicycles with better balance or giving them the option to eat a sandwich with one hand and drink from a cup with the other.
These amazing, differently-abled individuals that have gotten new 3D printed "Helper Hands" from our e-NABLE volunteers, have grown up learning how to navigate this world with whatever limb difference they were born with and often times come up with creative ways to tackle tasks that many two handed folks take for granted. They use their new devices for task specific purposes, much like you would use a hammer to drive a nail into the wall and then when you are finished with your task, you put the hammer away and go about your day.
But what about those, that were born with fully formed limbs that one day wake up to find that their limbs are missing or have become less functional or non responsive at all?
Imagine suddenly losing your ability to use everyday objects like a fork, your toothbrush, your phone and computer or not being able to perform basic tasks like opening water bottles, signing your own name, pouring milk on your cereal in the morning, buttoning your pants, tying your shoes or holding your child's hand while you walk across the busy street?
Imagine not being able to continue a beloved hobby, such as painting, woodworking, tinkering with old cars, playing music or photographing your children and grandchildren at play.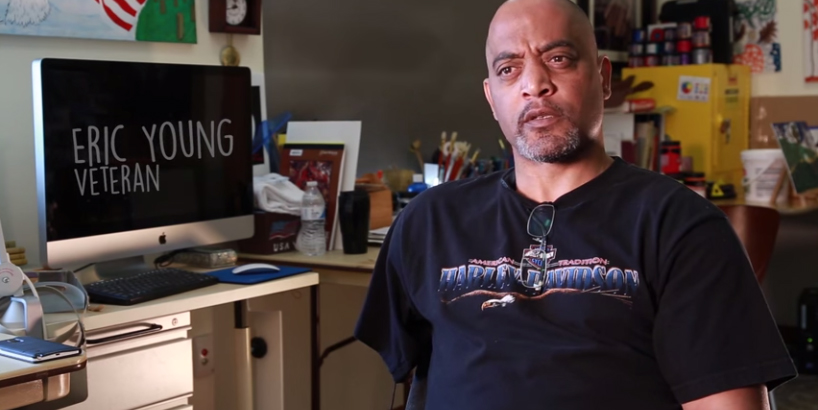 These are some of the challenges faced every day by many of our Veterans – all over the world -who have lost limbs due to war and injury, sustained irreparable nerve damage and who struggle daily with various afflictions that limit their ability to control their bodies to live comfortably and this is why the Department of Veterans Affairs is hosting the first VA Innovation Creation Series for Prosthetics and Assistive Technologies, powered by the VA Center for Innovation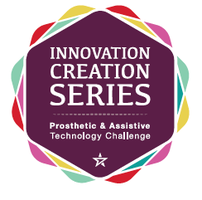 .
This is why e-NABLE is proud to be a part of this series – where our own community members can help to expand our gifts from simply creating new hand and arm devices to be able to help in the development of other tools that can improve many more lives with new open source creations that will help Veterans from all countries who have sacrificed so much already and for non-Veterans as well. Many of these potential designs can significantly improve the lives of accident and stroke victims and others who have been diagnosed with tremor causing diseases or who have to limit their mobility for medical reasons.
This initiative aims to bring together individuals from a variety of different backgrounds to accelerate the development of personalized technologies to better care for our Veterans. Engineers, designers, and problem solvers – join us in tackling this challenge!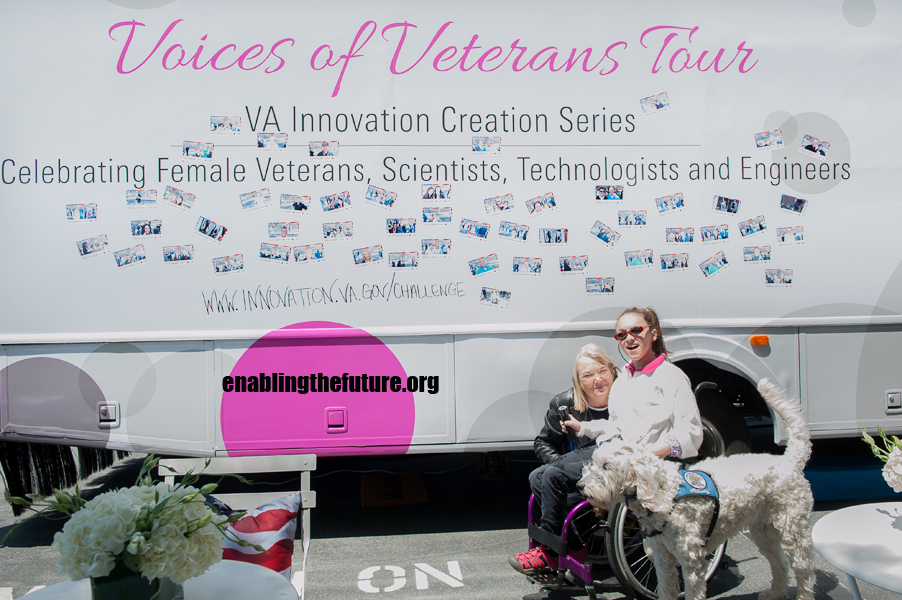 On the program website, we have posted a list of challenge areas facing Veterans. To enhance our ability to generate solutions, we are utilizing the innovation platforms Innocentive and GrabCad. These sites will help harness the expertise, skills, and passion of the public to address the following challenges:
Developing novel upper and lower extremity devices for the end of daily use prostheses.
Creating a medication pillbox able to hold medications that need to be taken up to 8 times a day and remind users when to take each dose.
Creating a device that can dampen tremors when someone is performing fine motor tasks.
Designing a device to remotely change the speed and grip strength of a prosthetic device for our veterans with upper extremity injuries.
We believe in the power of open innovation to help us address those tough problems, specifically through incentive prizes and collaboration with innovators from across the country. We are calling all solvers, innovators, tinkerers, outside-of-the-box thinkers, and creative minds to participate in this challenge.
Many of our challenges seek input from the rapidly growing "maker community." The maker movement has shown the enormous potential of 3D printing and we want to extend this to help Veterans. The ability to personalize devices is incredible; people with all levels of technical ability can design 3D objects to meet the unique aspects or needs of a patient, such as their body type or daily tasks.
Veterans are just one of the many communities that will benefit from the contributions of this challenge. At the end of the series, we are open sourcing the designs for public use so that anyone can tailor and implement the designs within their own communities, anywhere in the world. We hope to not only utilize 21st century technology to improve access to new prosthetic and assistive technologies, but also to inspire the Innovation Nation to further advance these devices.
After our launch at the VA Palo Alto Healthcare System, the Challenge will head to the National Maker Faire in Washington, D.C. on June 12 and 13. At that time, designers, engineers, and all solvers can contribute initial design solutions to and the aforementioned challenges.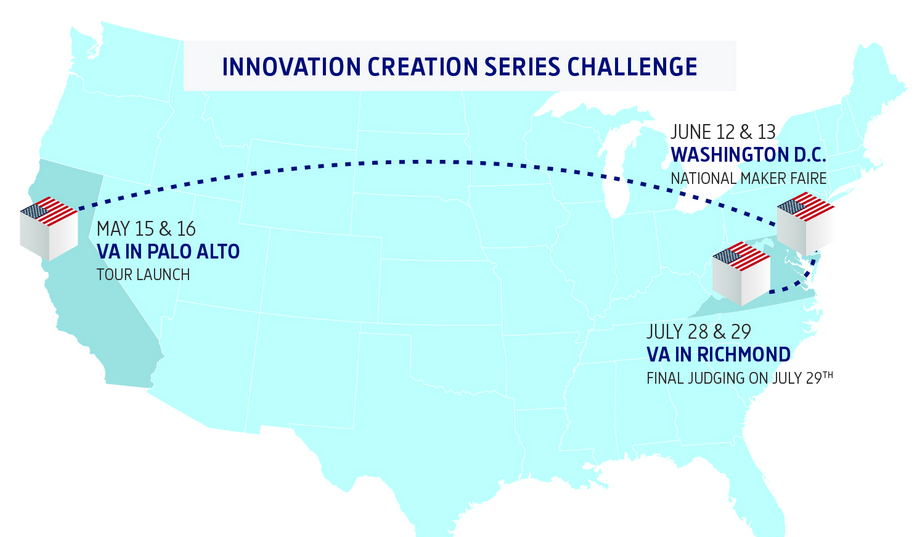 The VA Innovation Creation Series will culminate in a two-day "make-a–thon" event at Hunter Holmes McGuire VA Medical Center in Richmond, VA on July 28 and 29, where the online designs will be built and tested to showcase how they meet the needs of Veterans.
Accompanying us on this journey across the US is a "pop-up box," called the Ipsos Girls Lounge, which will be set up at several locations to teach participants how to use prototyping equipment for developing innovative technologies. Tune into the website below for "pop-up box" dates and locations. We especially want to inspire young girls and women to learn 21st century maker skills, such as 3D printing, to develop new approaches for our differently-abled Veterans and the public at large.
Meet some of the incredible Veterans that inspired this challenge by checking out this video.
The time is now to make a difference!
Join us in developing these prosthetics and assistive technologies.
Visit the website to learn more about the VA Innovation Creation Series.
Let's "e-NABLE The Future" together and see what this community can really do together to make a difference!