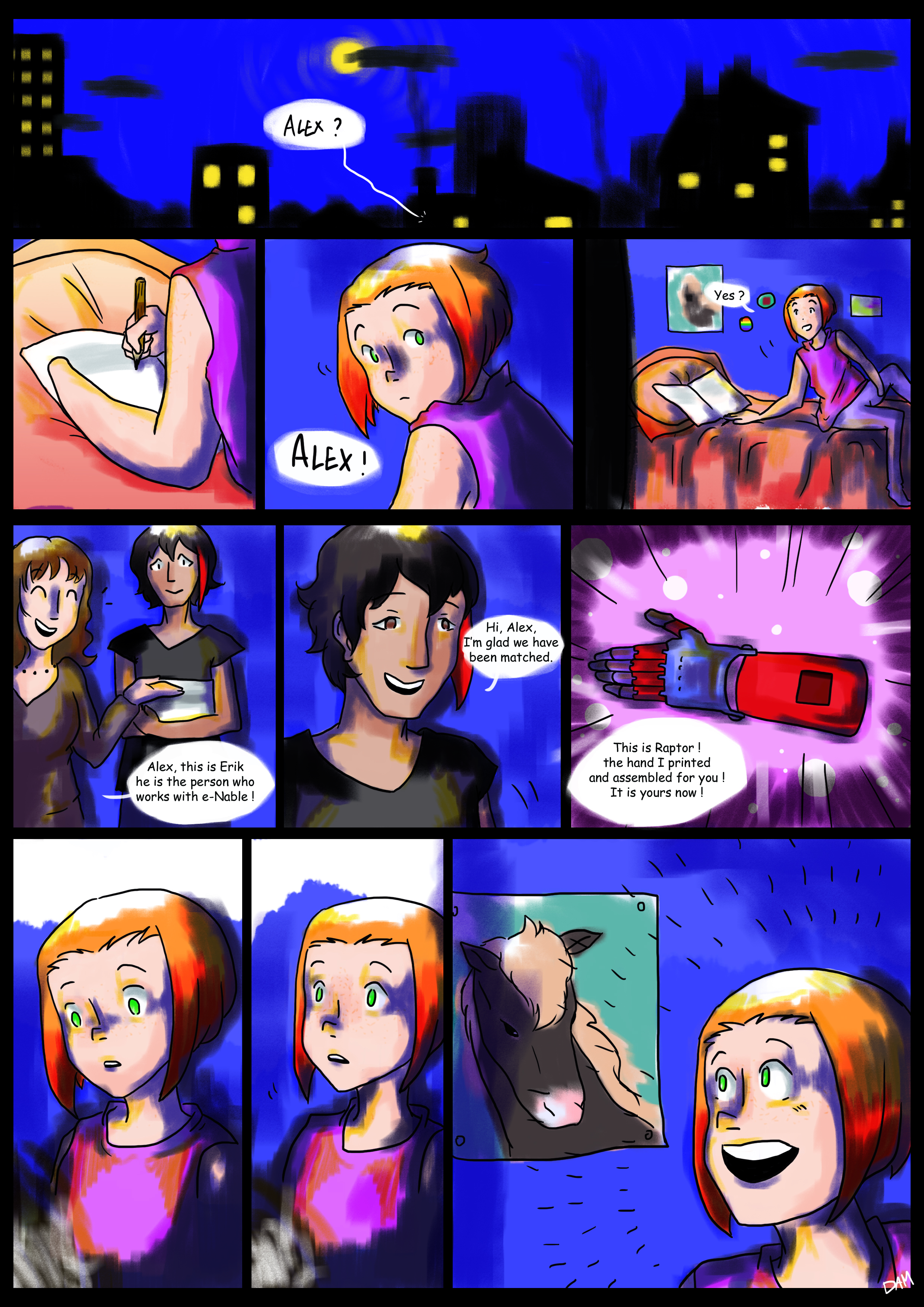 (Please click the images for larger views)



The e-NABLE community has a plethora of incredibly talented volunteers of all ages who have signed up to help – and there are many who do not have 3D printers to print hands – but they have other ways in which they can bring joy to others around the world!
We are pleased to announce the addition of our very own e-NABLE Comic Strip about a child named Alex and a Maker named Erik who has created a 3D printed hand for this child!
This incredible artwork comes from a very talented young artist from France who goes by the Pen name "DAM" or "The Yellow Magician" and you can find her facebook page HERE.
She writes: "
"I'm actually in secondary school, and I'm preparing for the baccalauréat (this year, and next year). And then, I will try to go on to an art school, because I want draw cartoons and animated films !!!

I also want publish books, or comics (or maybe cartoons !!) around my own (crazy ?) fantasy universe !!!

I like making the e-nable comic, and really, really like drawing Alex, and Erik !!! I hope everyone will be as happy to read this comic as I am to draw it !"
Please check back weekly (Or better yet – sign up for our email notifications when ever we add something new! There is a sign up in the sidebar!) for our updated Strips to see where this adventure takes Alex and Maker Erik!