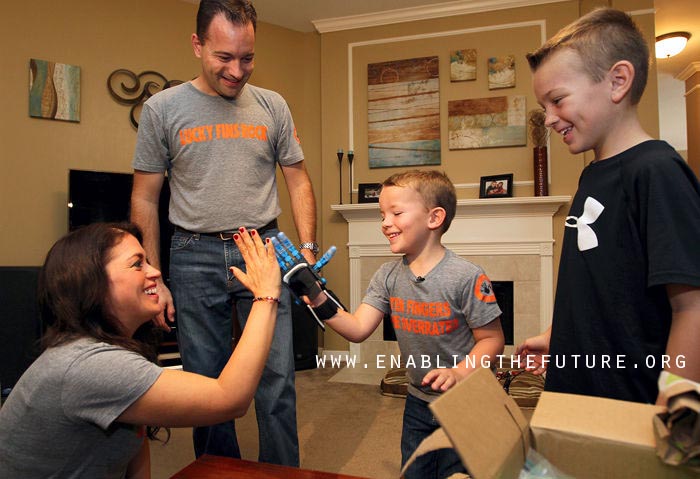 (Please click the image above to be taken to the video news piece!)
On Friday, Keith Harris, age 5 – became the coolest kid at school with his new e-NABLE hand.
He spent the day high fiving his parents, classmates, teachers and news reporters and testing out his new fingers. You can read more about his adventures at school and watch the news video clip by clicking the image below!
e-NABLE volunteers around the world are working hard to make more moments like this happen!
If you are interested in joining with our growing online community of makers, thinkers, tinkerers, artists, engineers, students, teachers, parents, families and others who want to donate your time to helping create joy for children and adults who are missing fingers – please join us in our Google+ group!