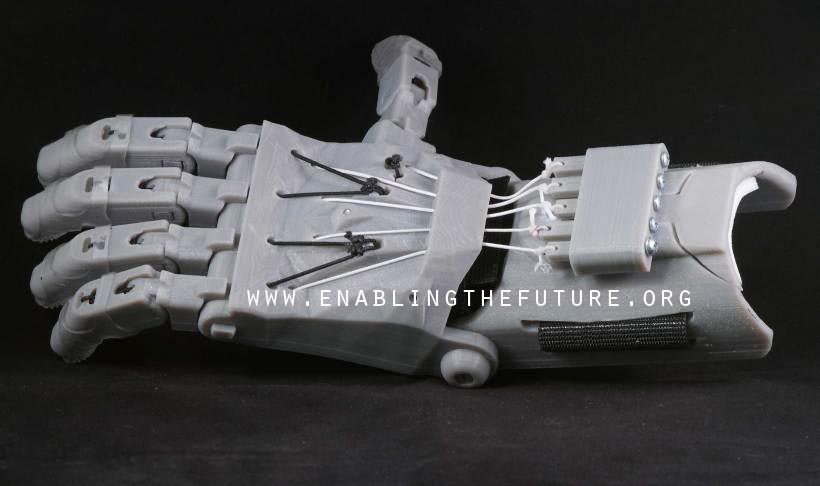 This past weekend we released our newest 3D printed prosthetic hand design – The Raptor – to 400 medical professionals, prosthetists and families at our first e-NABLE conference.
Our hope was to come up with a design that pulled the best parts from our best designs and create a device that is much easier to assemble, easier to print without supports and removes the need for hardware and materials that would be very difficult to acquire in countries where supplies are limited or completely out of reach.
Four of our main designers came together and created the Raptor Hand design in less than a month's time so that we would have it ready to assemble during our workshops at the conference. Most of the design is put together with snap pins and they included holes in the palm design to give the option to use velcro or leather to create the hand cup portion so that individuals in countries where velcro and such fabrics are hard to come by, can use materials like leather that are more easily obtainable in their locations.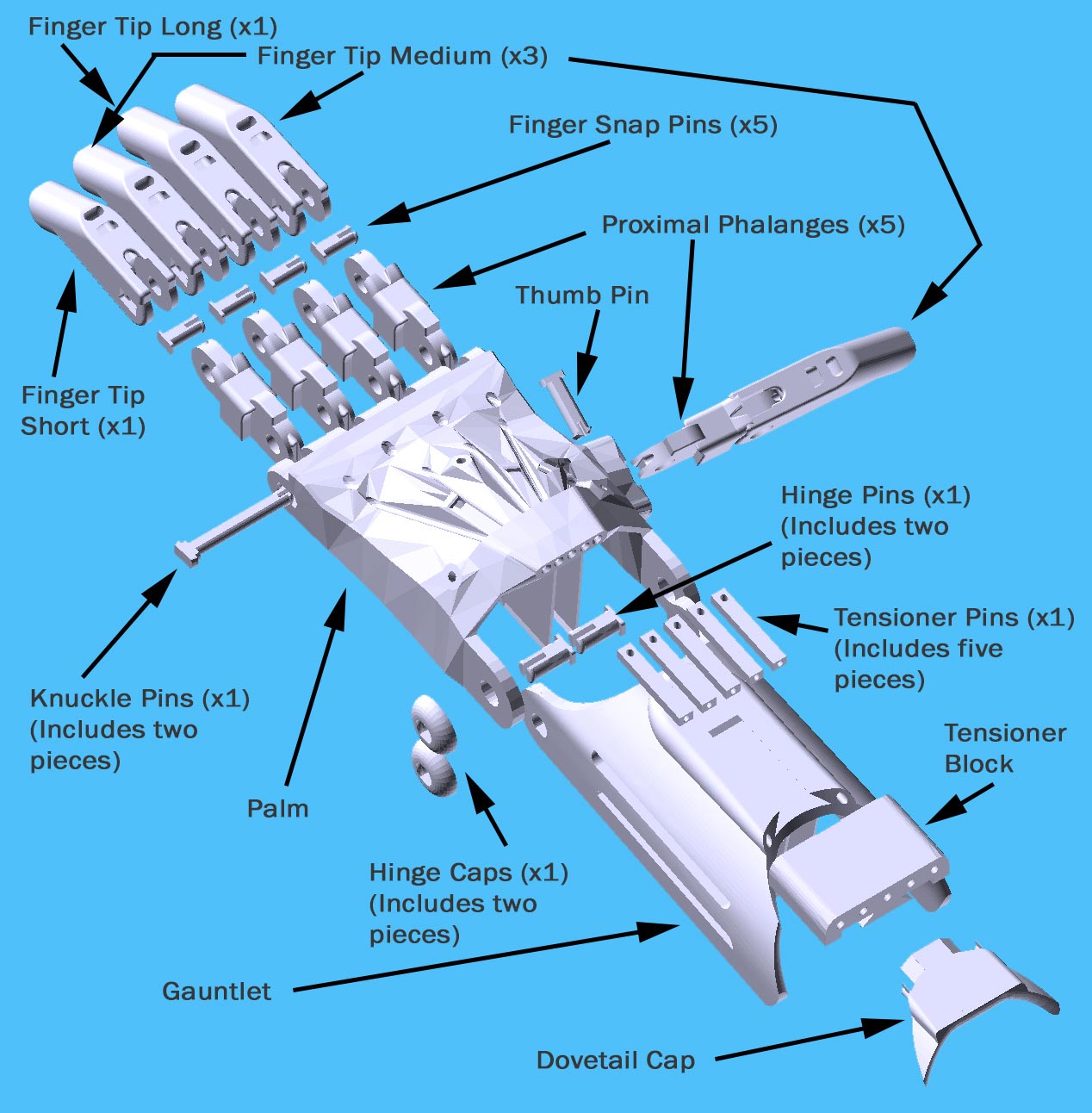 We had 125ish Raptor hands assembled in one day and are still getting feedback from those that put them together and will still be making some improvements but so far it looks like this design is much easier to assemble and understand than any of the previous models and is also created in such a way that we will eventually be able to have options to switch out forearm mounts and different components and still all fit together nicely.

There were even children who were assembling these hands – some as young at 7 years old – that's a great sign that the design team has accomplished their goal of making this version the easiest to assemble yet!
Jeremy Simon of 3D Universe wrote up a great post about our newest design – you can read his blog post here.
For files, instructions and tutorial videos – please visit our Raptor Hand page!
If you make one – please share your images with us on our Twitter or facebook pages!