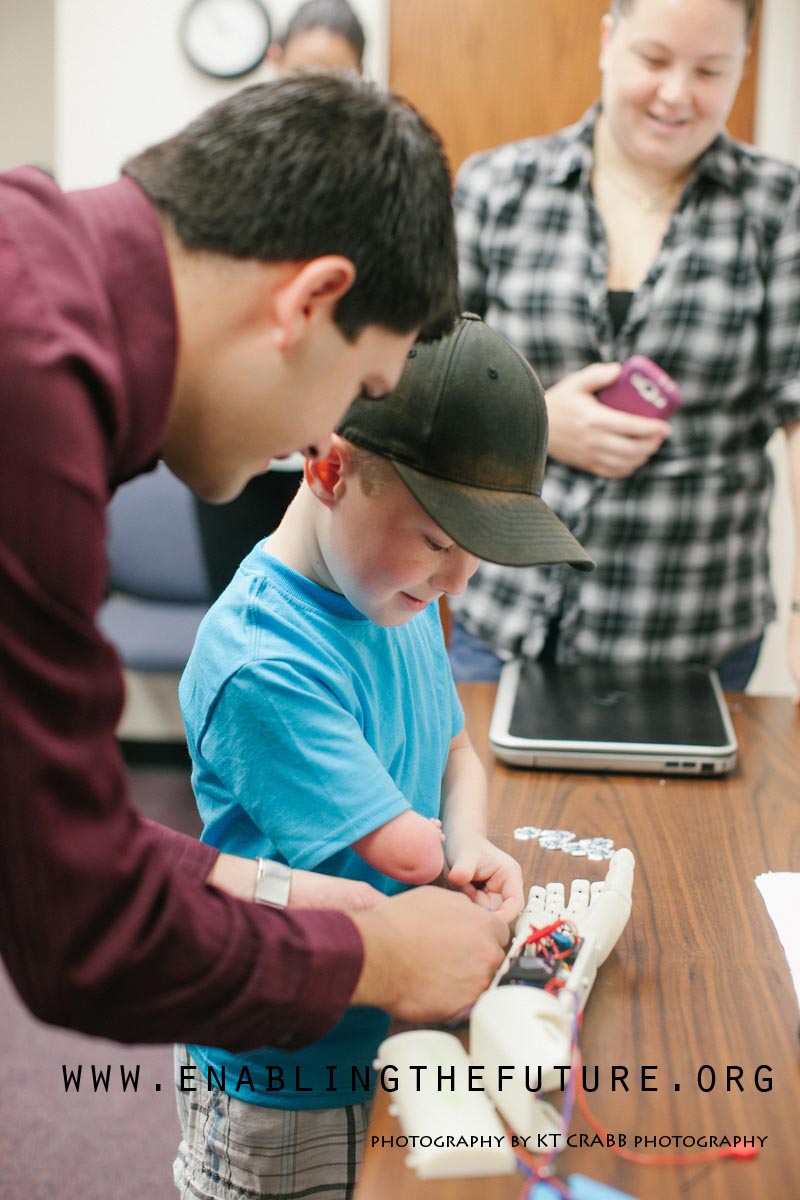 6 Year old Alex – checking out how his $350 Myo-electric arm works. – Photo by KT Crabb Photography.
Just a few days ago, a team at the University of Central Florida, put a 3d printed myo-electric arm on a 6 year old child. It cost them about $350 to create and is now a part of the growing number of 3d printed devices that have been released for free to the world through the e-NABLE community of over 1300 global volunteers world wide. 
The team at University of Central Florida has now released the blueprints and parts lists online for free – under a Creative Commons, Attribution, Non-commercial license. Please keep in mind that this is a prototype and as of today – has only been worn by one child and we do not have any cumulative data about safety, durability and function! We do however, hope to get a few more beta testers to try these out with the guidance of their physicians and will start publishing our research and findings soon!
If you are interested in making one of these devices – you can find everything you need to make one listed below!
3D Printable files can be found here: THING 408641
Parts list can be found HERE.
Instructions can be found HERE.
For an update on their story: Please visit their website!
If you create one of these for yourself, someone you know or a child – please email us and let us know how the process is going, how the arm is functioning and any feedback you can give that will help to make these devices cheaper to produce and add comfort for the user!
The world is an amazing place when people come together to make a difference!