A team of students at University of Wisconsin-Milwaukee have been testing the durability and impact resistance of the Cyborg Beast Design!
They have been having fun – dropping it from 3 different heights to help determine the hand's resilience. This included a 1, 3 and a 5 story fall!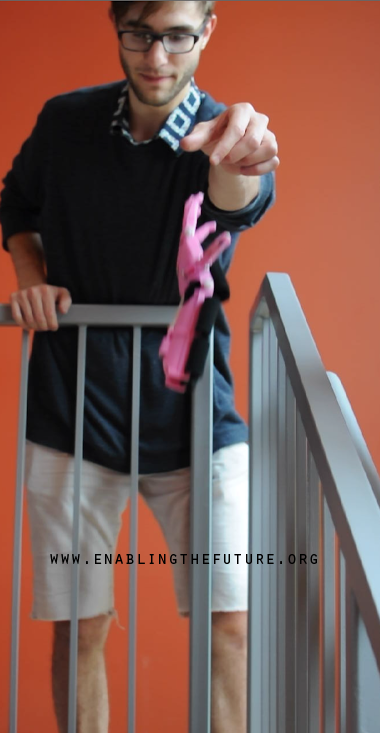 The hand held up very well with just a few scrapes and scratches and they discovered that the biggest damage was located in the rails that separate the wrist straps. One of the screws on the tensioning pin came loose and there was a scuff mark up on top of the palm near the knuckle.
Even with these minor damages, the hand still held it's function and retained it's gripping mechanism. All of these damages can be easily replaced or fixed.
These tests will lead to information that will give our design teams feedback and help us to create stronger and more durable devices for all!
Below – you can see the only real damage from the "Drop" test! I guess you could say…"IT'S A BEAST!"

The railings between the straps broke.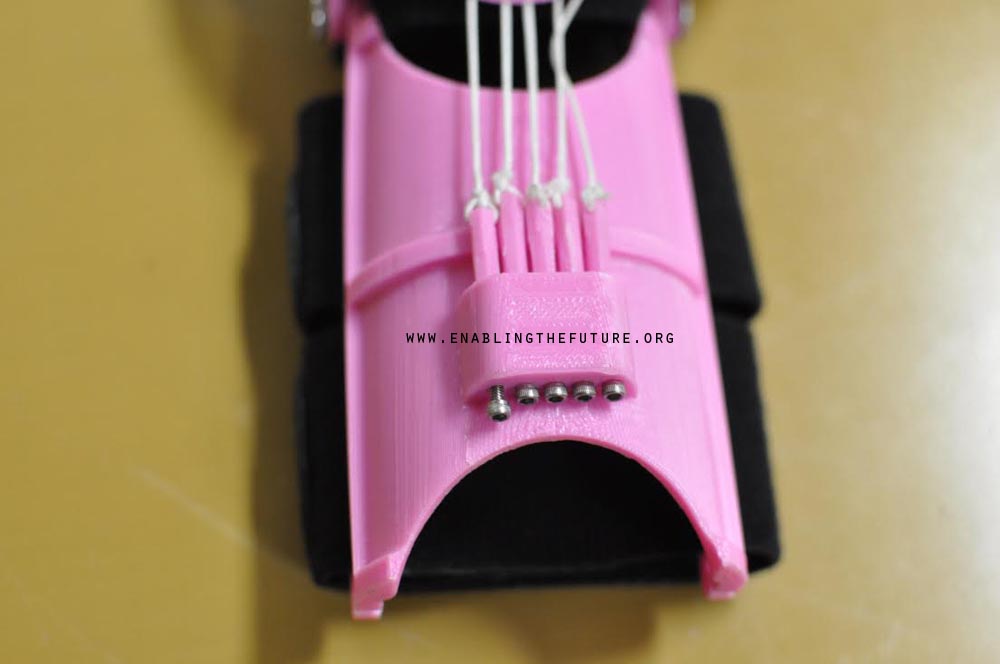 A tensioning screw came loose.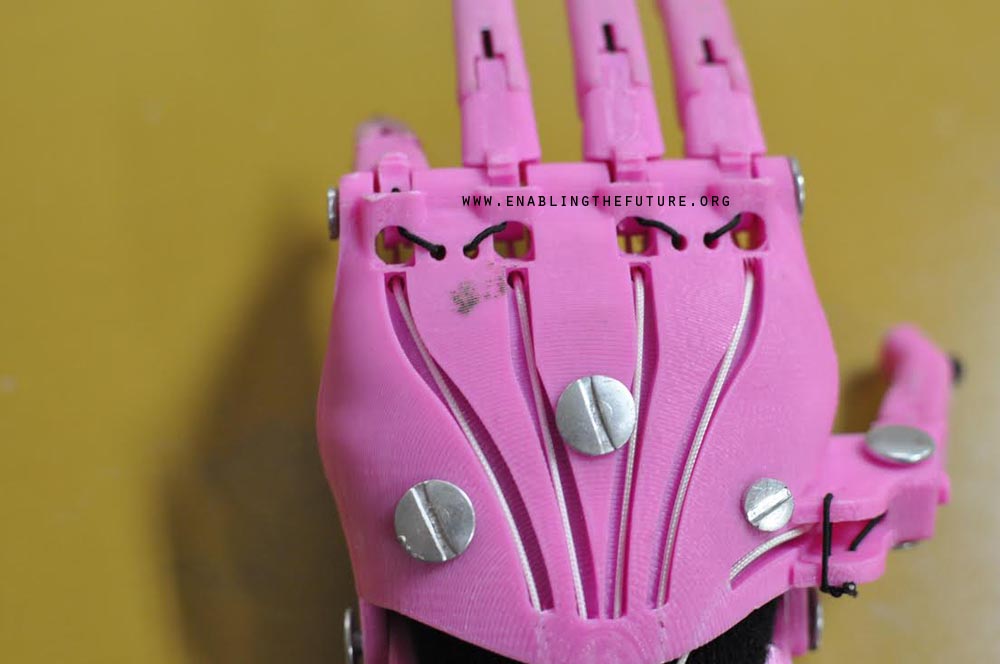 There was a scuff mark on the top of the palm piece.