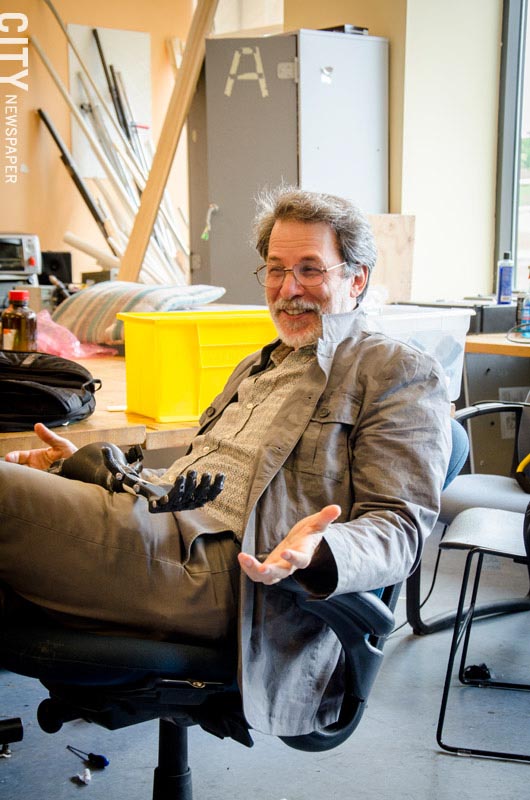 (Photo courtesy of Mark Chamberlin and Rochestercitynewspaper.com )
… what has really excited Schull is the way an online community can inspire scientific innovation and creativity.
"The really deep thing here is the social humanitarian model that we're developing," he says. "It's not restricted to prosthetic hands, and it's probably not restricted to prosthetics at all."
Schull says the commercial world of prosthetics and the virtual do-it-yourself world are creeping toward each other. And the impact on certain areas of manufacturing will be profound, he says.
"I can't say it has happened yet," Schull says. "But I think we're about to disrupt the industry."
For the whole story – please visit the Rochester City Newspaper article HERE.