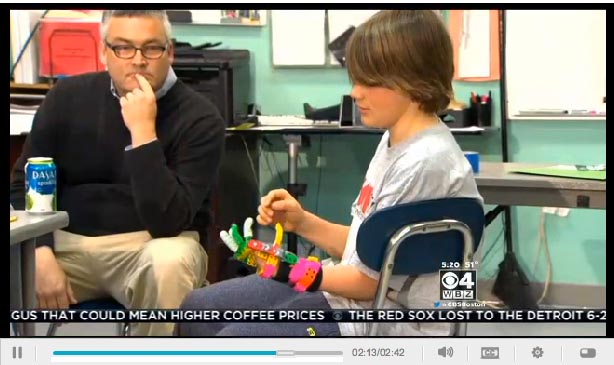 Over the past year, many of our readers have found the e-NABLE group after watching news stories about Paul and Leon McCarthy – a father and son team that worked together with science teacher Bill Sullivan, to make a 3D printed hand for Leon who was born with no fingers.
They have been on NPR, CBS News and even got invited to the Katie Couric Show to share their story and spread the news about the positive things that 3D printing can be used for.
Now, they are teaching other children how to use 3D printing technology and inspiring them to think outside of the box, make what their imaginations think up – into something real and encouraging them to use this technology to help shape the world into a place where we care more about making things to help each other, than we do about making ourselves into millionaires.
Click on the photo above or here  to watch an update on Paul and Leon's story and to see the wonderful ways in which they are continuing to make a difference!