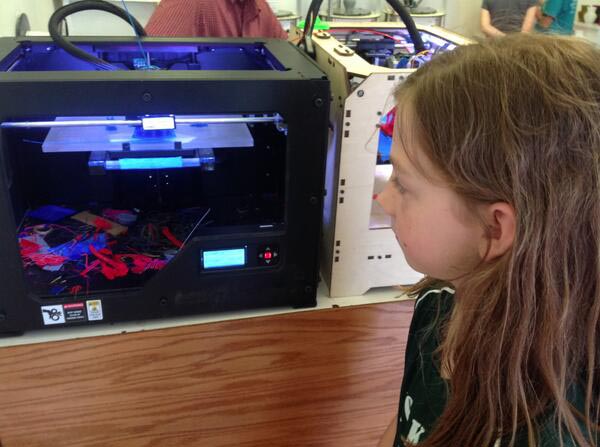 "We adults grew up in a world where companies make the products and the rest of us are just consumers. Our children are going to grow up in a world where we are all co-creators. They seem to recognize this potential intuitively and they get genuinely excited about it. Our educational system desperately needs something like this to help provide a more practical education that kids are truly engaged with." – Jeremy Simon, e-NABLE Member and author of the 3D Universe Blog
One of our core e-NABLE members, Jeremy Simon, recently published a new blog post where he tells us about a young girl named Sierra – who is printing out a couple of e-NABLE "Cyborg Beast" hands for her science fair to show how 3D printing can help humans and animals who need limbs.
Hop on over to Jeremy's blog post and read what she is up to and how she is working on getting 3D printers into more schools!