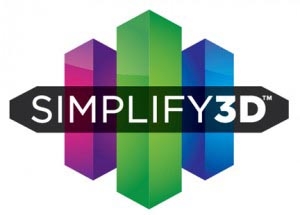 The e-NABLE Group volunteers have been working hard to come up with designs that are more functional and easier to assemble for those that are making them. We use all sorts of different 3D printers and software to create these designs and files and sometimes the parts that need to be created require a "Support" structure to print properly.
Simplify3D provides software for managing the 3D printing process, including advanced features such as customized placement of support material. This is especially useful for e-NABLE members. The models being printed include small channels where cords are later fed through, and without the advanced support customization options in Simplify3D, these channels usually get filled in with support material that can be difficult to remove.
Today, Simplify3D has made a wonderful donation to e-NABLE, which will allow us to purchase  full licenses for their software for some of our Makers to use to create the files for others who are having trouble with the support materials getting in the way.
This donation will be incredibly helpful to the e-NABLE group and we want to thank them for their generous donation that will help us to enable many a little more easily!
For more information about Simplify3D – please visit their website.