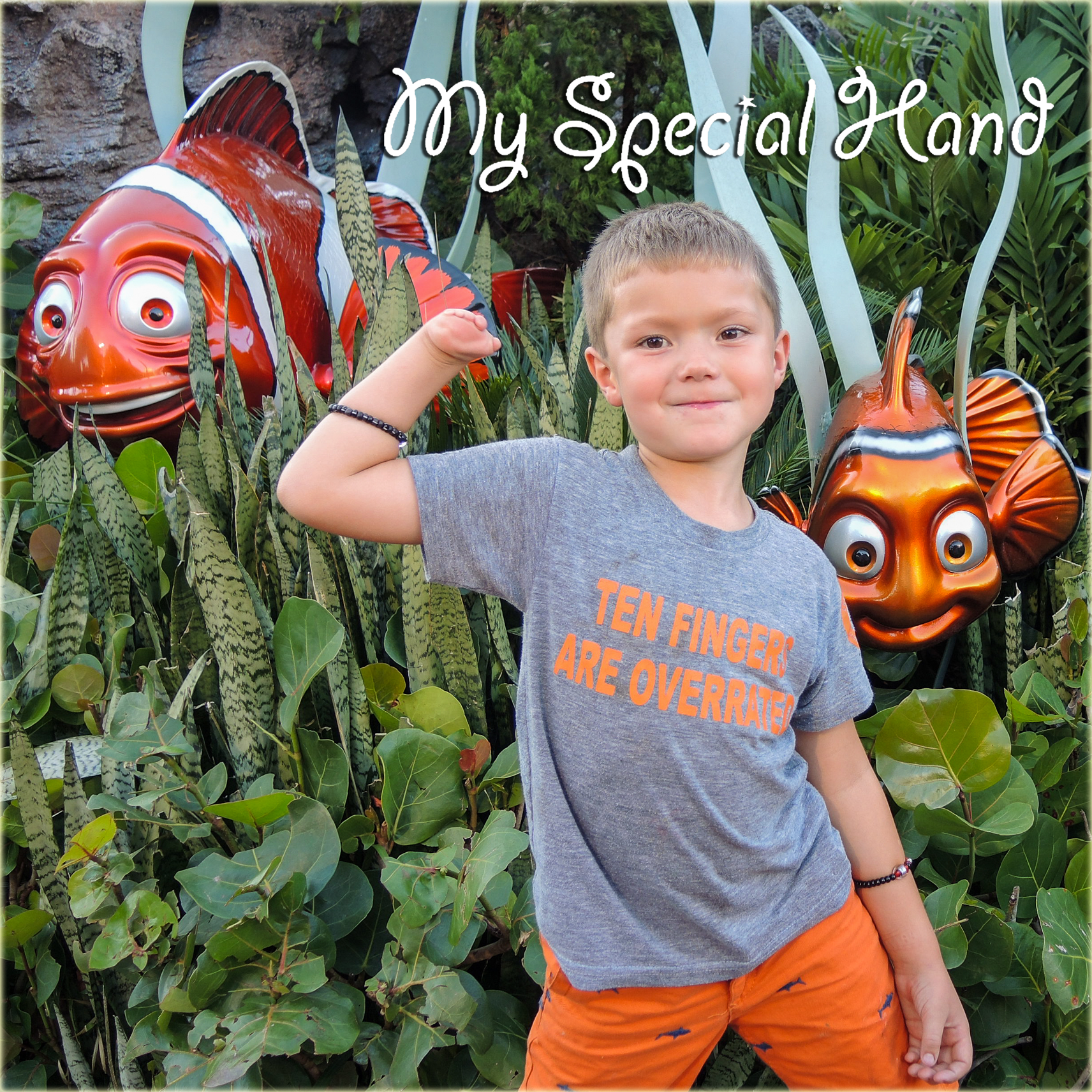 Today we want to share a  wonderful story about a little boy named Sam and his very special hand.
Sam  decided he wanted to make some "How to videos" for other children who have a special  hand like his after watching a video he found on Living One Handed about how to zip a coat with one hand. He wanted to make videos to show things that children like to do, like building Legos – and has started a Facebook Page with his family so that they can share them and encourage others!
You can read the story about him in the Hendricks County Home – from his hometown.
He has also been working with some of the members of the E-nable group that are creating a 3d printed prosthetic hand for him and he will be testing it out and giving feedback so that he can make suggestions for design features that would make it even better!
Stop by his Facebook page and say hello!
His fan page is up to 1200 fans already – we would love to see him double that!
(Photo courtesy of the "My Special Hand" Facebook page.)