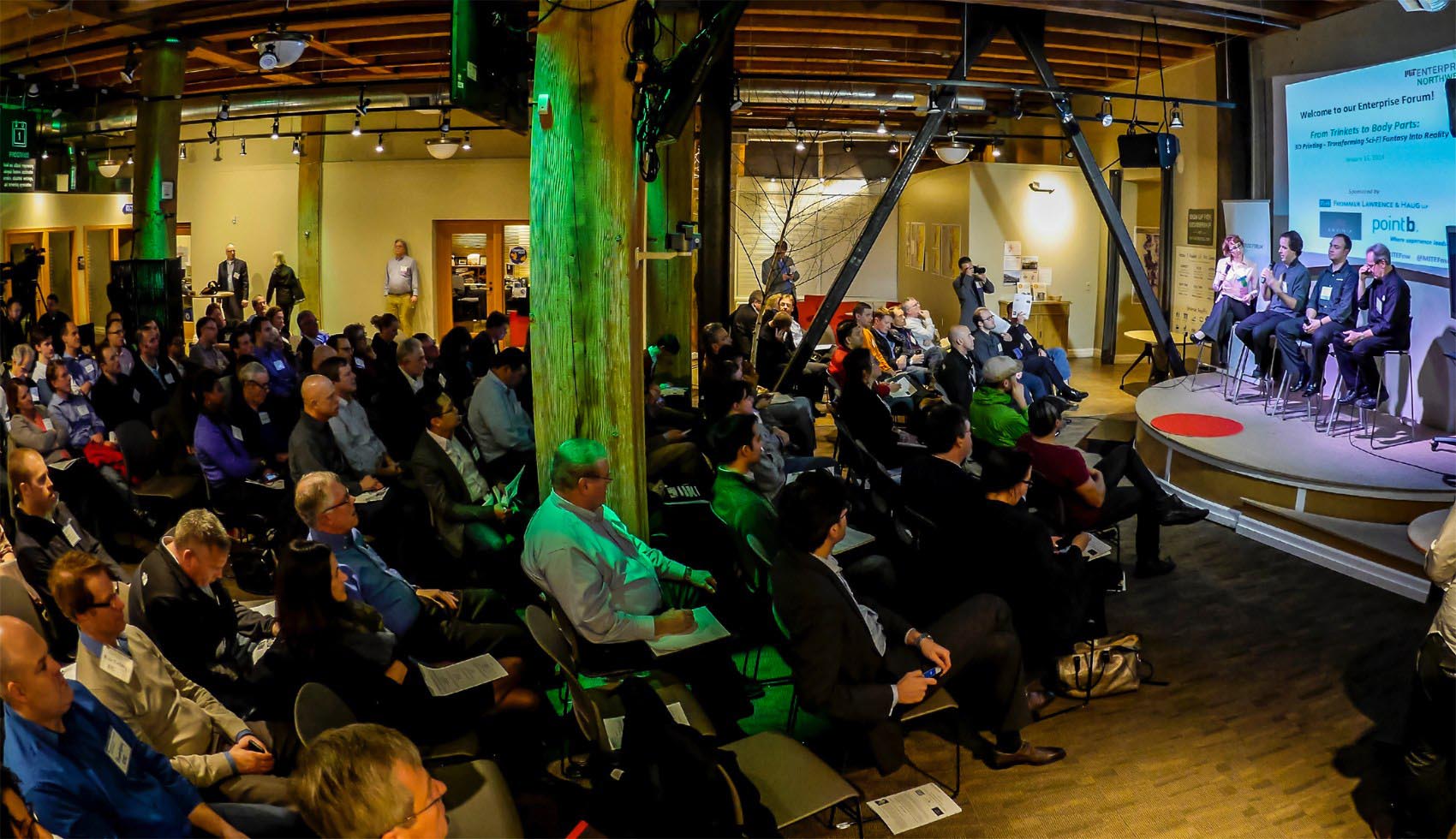 (Photography by Nat Seymour, Be Technical Graphics)
Earlier this month, one of our members and designers of the original 3d printed hand, Ivan Owen – was asked to speak at the MIT Enterprises "From Trinkets To Body Parts" forums in Seattle, WA.
Their focus was on discussing ways in which 3d printing has changed from making simple objects into a tool that is allowing for global collaboration and product creation as well as what the impact of 3d printing will have on intellectual property laws.
Ivan was joined by Hod Lipson  – the Professor of Engineering at Cornell University, Ashley Long – the Founder of Ember IP (an intellectual property law practice), Dylan Oliver – the General Manager at FATHOM Northwest and Chuck Pettis – the Brand Director at MakerBot.
We at E-nable, are excited to see the advancements of 3d Printing and the expansion of collaborations Worldwide – on projects that focus on helping our fellow man.
E-nable members will be speaking at various events in the coming months – please feel free to subscribe to our blog to keep up with where we will be and if we will be in your area!