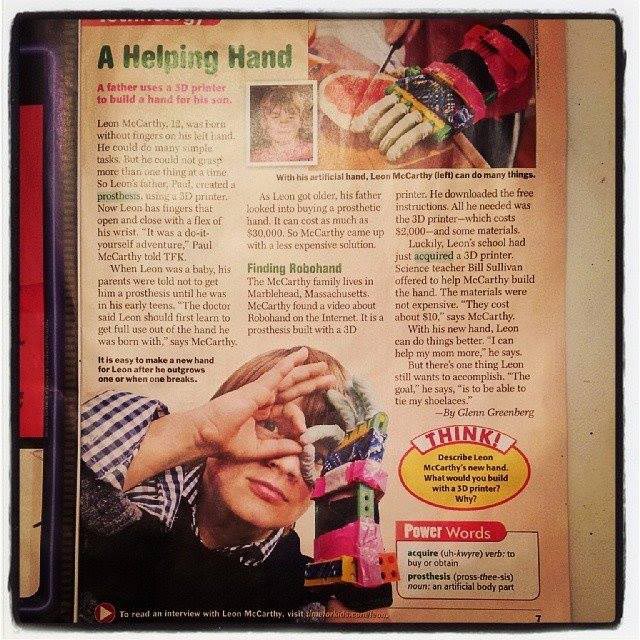 After the original story of the 3d printed design came out and was swept up by the media – a father saw the story and video online and decided he would try making one for his own son who was also born without any fingers on his hand.
Working with the E-nable group and one of the original designers – Paul McCarthy created a functioning prosthetic hand for his son Leon with the aid of Leon's science teacher, Bill Sullivan and the schools own 3d printer.
Paul, Leon and Bill are all active members of the E-nable group and work with them to help make design changes, give feedback on comfort and suggest ways to improve the device. Leon plans to help make hands for other children just like him.
They have been featured on the CBS News as well as NPR and  the Katie Couric show and have had numerous articles written about them – including educational magazines that have been distributed to children all over the country in Scholastic and "Time" for Kids magazines!
For more information on Leon and Paul's story: