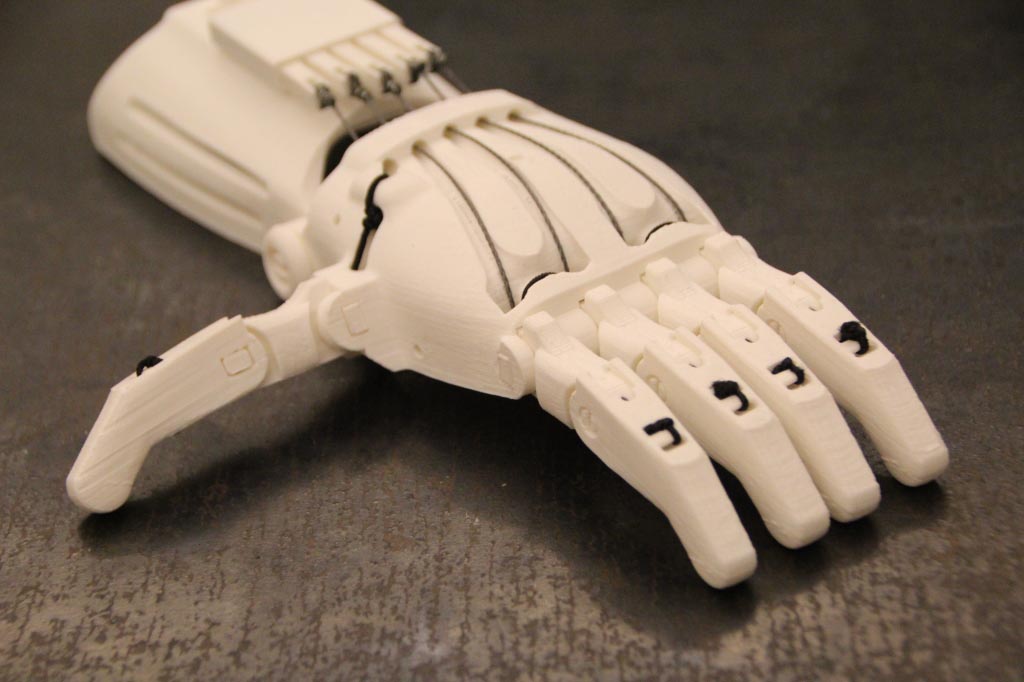 To join our wonderful and ever growing e-NABLE Community of volunteers who are using their 3D printers to create free devices for children and adults with upper limb differences – Please fill out our new member form and we can get you on your way to being matched with someone in need!
If you would like to make a hand, start with the new member form.  A member of the match-making team will contact you when they have located a nearby case that requires fabrication and will guide you through the process. Please keep in mind that we currently have more volunteers than we have recipients waiting and it may be weeks or months before you are matched with an individual. We do however ask for large numbers of hands to be printed from time to time to send to events that will help teach others how to make the hands or to locations where clinics want to fit them to their patients in a somewhat "Shoe Store" type model and will put a call out to makers for those types of events!
We are currently asking for help to print 1000 devices by the end of October 2015 to send to various underserved countries around the world in need of assistive devices for recipients in locations where medical care is limited or non-existent. For this – we are asking for printed and unassembled hand kits.
If you would like to help us reach our goal – please visit our sign up page and choose a size you would like to contribute!
We recommend getting familiar with the stable designs that the community has produced by printing and assembling some test hands from the Upper Limb Devices Page.
Once you have filled out the intake form and familiarized yourself with the community and designs, we ask that you send in a sample hand for QC before we match you with a recipient.
• If you have filled out the form and submitted all of the information needed to get started and are ready for creating your test hand – please visit our Test Hand Submission Form
Please make sure to check your spam folder and please make sure to read your welcome email and follow the numbered steps along the way!
Please also explore our Google Plus Community and join us there!
We have a lot of Research and Development happening there!
We also have some wonderful activity going on in our forums if you need questions answered about 3D printers, files, technical questions or need help with anything else!