For those that are interested in 3D printing their own devices for themselves or others but who do not have access to a 3D printer and are interested in purchasing their own – we have created a small list of our e-NABLE Community's favorite machines that are being used within the e-NABLE Community to create devices for those in need!
For more information on recommended 3D printers – please visit Matterhackers and let them know that you are interested in purchasing a machine to create e-NABLE Community designs on and they will help to answer your questions and guide you to the machine that will work best for your classroom, home workshop or business! They have a 24 hour customer service line to help you with all of your printing needs or questions!
When you purchase a 3D printer or filament through any of these links below – your purchase will also help support the enablingthefuture.org website!
Consider purchasing and donating a 3D printer to a school or local library so that families and students can all benefit from this technology!
Matterhackers Recommended printers for e-NABLE Volunteers, Schools and Libraries under $1000

PULSE 3D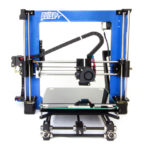 Pulse 3D Printers can be customized specifically for your needs or the needs of your group. You can opt to have a heated bed, an extruder that can print more exotic materials and other options that can help ensure a great 3D printing experience.
Full phone and email support from Matterhackers.
---
FLASHFORGE CREATOR PRO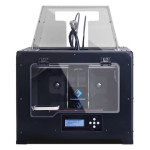 "FlashForge Creator Pro
  current owners have unanimously described their Creator Pro as the "absolute best value for the money" thanks in no small part to the setup and plug 'n' play user experience. Print quality has been reported as top tier, and the Flashforge is considered to be very reliable and consistent with good precision and countless possibilities." – 3D Hubs
Please click the image for more technical information on specs and pricing!
---
ULTIMAKER KIT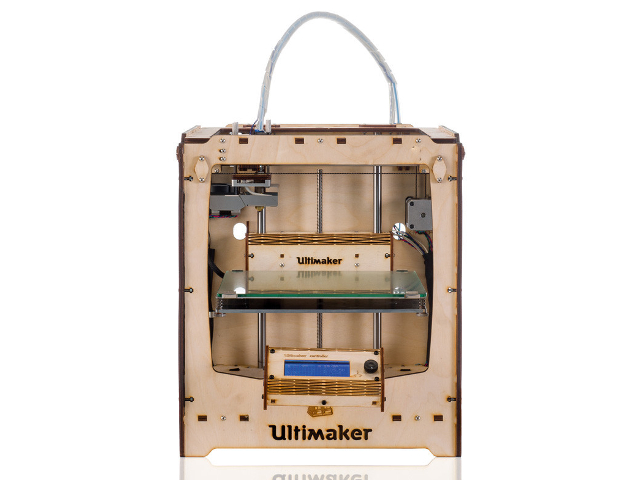 Ultimaker Original
The Ultimaker Original+ is ideal for anyone wanting to build their own 3D printer. This kit takes about 20 hours to assemble – once you're done assembling this Ultimaker kit you can enjoy the same reliability and quality as the assembled Ultimaker printers. Building a 3D printer kit is a great way to start because you learn how everything works with the printer.
The Original+ improves on the Original with an included heated bed, enhanced electronics, and a redesigned fan cap.
---
EDUCATIONAL BUNDLES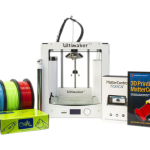 The Ultimaker 2+ Education Bundle is a great start for any school, makerspace, or individual that is interested in 3D printing. Check out all the awesome items that the bundle from Matterhackers.com includes on their website!
---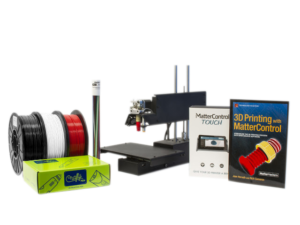 Printrbot Simple Metal Budget Educational Bundle comes with everything you need to get started and is a great start for schools.
---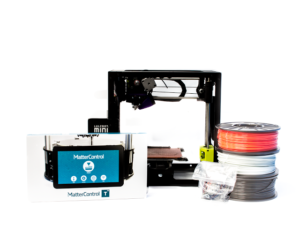 Lulzbot Mini – e-NABLE Educational Bundle is a great starter printer for classrooms, libraries and home based makers! Visit the Matterhackers.com e-NABLE Hub for more information about this bundle!
---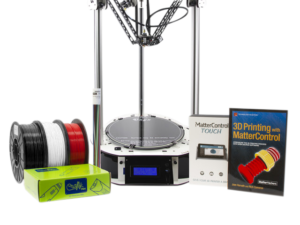 SeeMeCNC Rostock MAX v3 KIT Educational Bundle gives your classroom the ultimate learning experience by building a 3D printer from the bottom up and helping students and makers understand the components of the printer better as well as 3D printing in general!
---
OTHER RECOMMENDED 3D PRINTERS FOR CREATING e-NABLE DEVICES: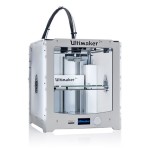 Ultimaker 2+ is one of the top recommended 3D printers in the 3D Hubs 2016 Best 3D Printer Guide and highly praised amongst our e-NABLE volunteers and designers! They provide quality machines that  "work right out of the box", make beautiful prints and provides an online community with forums to help answer printer set-up, troubleshooting and printing questions.
"As to be expected based on years of positive reviews across the entire 3D printing industry, Ultimaker has done an exceptional job to ensure that the user experience has remained top-notch heading into 2016. Among other considerations, these include the ability to print from the moment the printer is removed from its box, intuitive software for intelligently preparing designs for printing, a radial scroll wheel for adjusting heat and speed while printing and a reliable heated print bed that rarely needs calibration." – 3D Hubs
Please click the image for more technical information on specs and pricing and feel free to ask for help from our partners at Matterhackers.
---
ULTIMAKER 3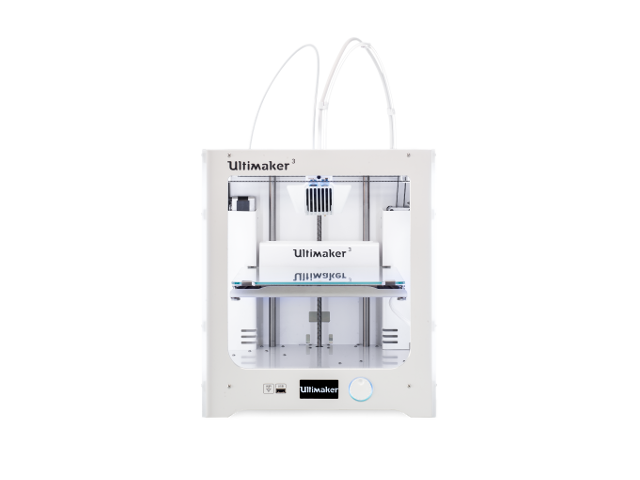 The Ultimaker 3 is an innovative dual extrusion machine with a large build area. This industrial grade 3D printer is the newest addition to the Ultimaker family of printers which includes the Ultimaker 2 + and Ultimaker 2 Extended + as well as the Ultimaker 3 Extended. The Ultimaker 3 allows you to create high resolution and production quality dual extrusion parts. The innovative nozzle lifting system, swappable print cores, and automatic bed leveling make this an exceptionally advanced dual extrusion printer.
---
LULZBOT TAZ5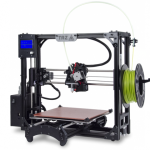 The LulzBot TAZ 5 is best suited for consumers who want more than a plug 'n' play experience and are looking to progress together with their 3D printer. With 94% approval rate, our Hubs recommend the TAZ 5 to professionals and makers, along with users who have at least intermediate experience or an engineering background.
Please click the image for more technical information on specs and pricing!
---
Witbox 3D printers
 "are an excellent choice 3D printer for both beginner and expert users. While the large build volume makes it ideal for professionals and classrooms who are looking to print large or multiple parts, the ease of use and high print quality make it a reliable printer for designers and architects, too. None of our reviewers regretted purchasing the Witbox, and 100% of them would recommend it to prospective buyers." – 3D Hubs
Please click the image for more technical information on specs and pricing!
---
FILAMENT AND EDUCATIONAL BUNDLES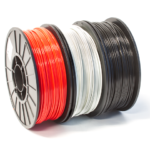 e-NABLE 3 Pack of PRO Series PLA Filament – 1.75mm
This pack includes 1 spool of black, 1 spool of white and 1 spool of red.
Please click the image for more technical information on specs and pricing!
---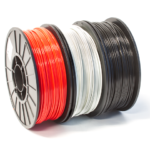 e-NABLE 3 Pack of PRO Series PLA Filament – 3.00mm
This pack includes 1 spool of black, 1 spool of white and 1 spool of red.
Please click the image for more technical information on specs and pricing!
---
INDIVIDUAL ROLLS
• NINJAFLEX
Please click the links below for information on pricing and orders!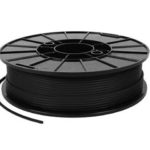 NinjaFlex Filaments – 1.75mm
NinjaFlex Filaments – 3.00mm

This filament is great for printing the flexible joint pieces in the e-NABLE Flexy Hand! Ninjaflex is one of the strongest and most flexible filaments you can find.
---
PLA COLORS – INDIVIDUAL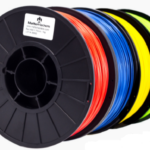 PLA Filaments – 1.75mm
PLA Filaments – 3.00mm
This type of filament is great for 3D printing of the current e-NABLE Devices and works well for thermoforming on designs such as the Team Unlimbited Arm!
---

NYLONX – CARBON FIBER FILAMENT – INDIVIDUAL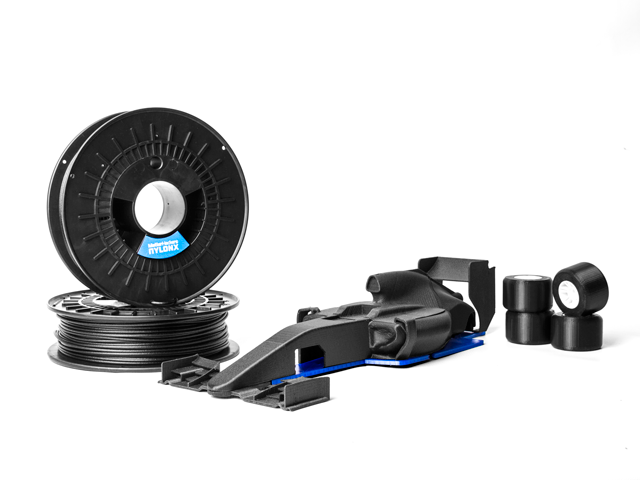 NYLONX Filament – 1.75mm
NYLONX Filament – 3.00mm
Nylon X is an amazing, reinforced nylon filament. By adding micro-carbon fibers to nylon, you get a tough filament capable of printing parts with stiffness, impact resistance, and high tensile strength. NylonX is an engineering grade filament, ready for home 3D printing, which gives you the durability of Nylon combined with the stiffness of carbon fiber.