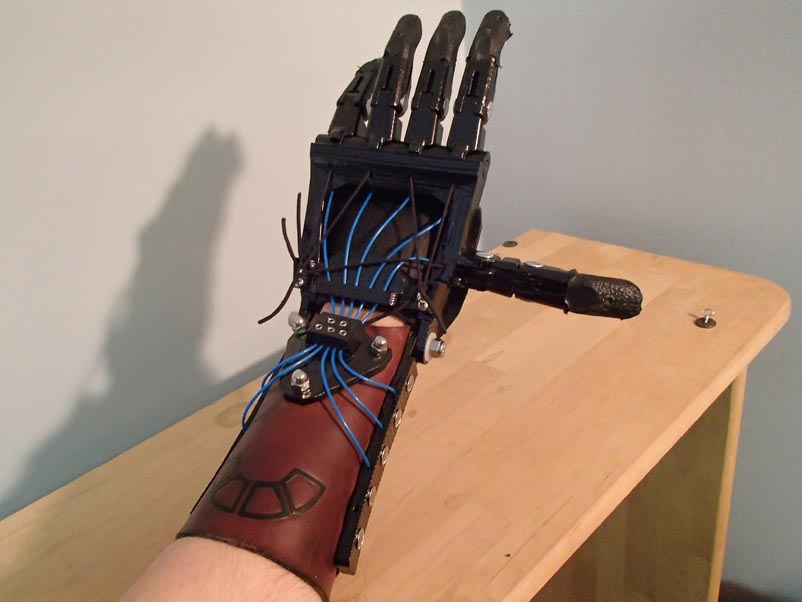 Our E-Nable members have been working hard and putting together some video tutorials for people so those of you that are trying to make these at home – can see how they are assembled!
If you have any questions – please feel free to contact us through our email – info@enablingthefuture.org or via our Google+ group where you will be able to ask designers questions and get help designing for individual hands.
Tutorials for Talon Hand 2.0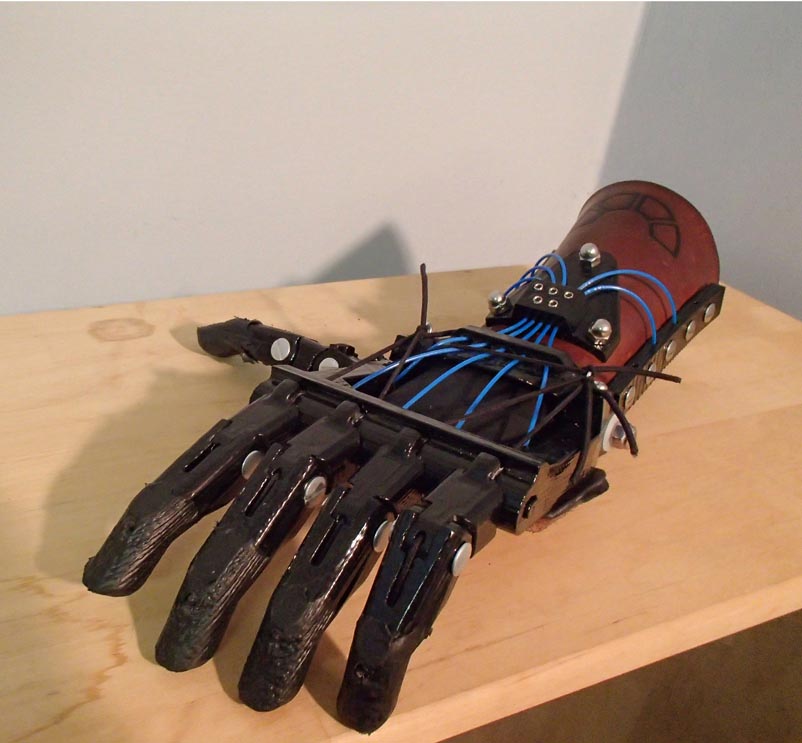 Part 1:
• Post Print Part Clean-up
• Finger Assembly
• Cable and Bungee Installation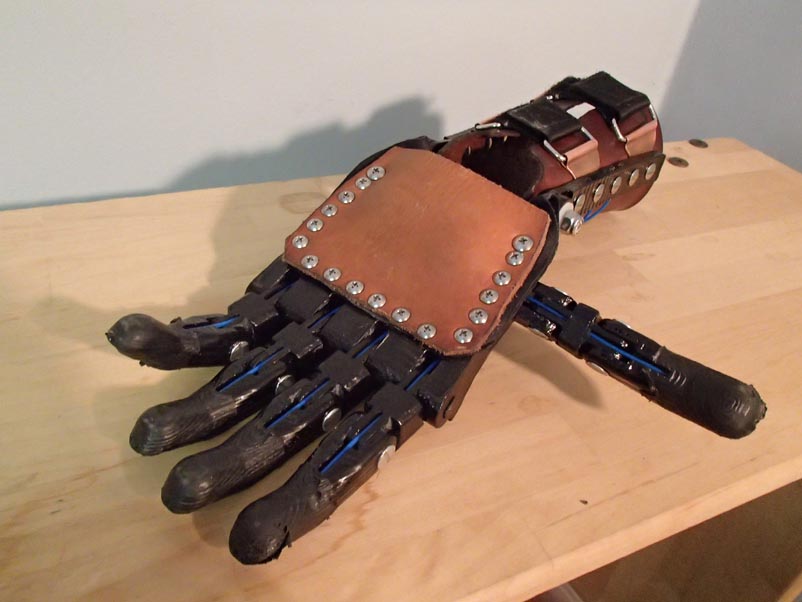 Part 2:
• Attaching the wrist hinge.
• Creating the Leather pieces
• Mounting the parts to leather.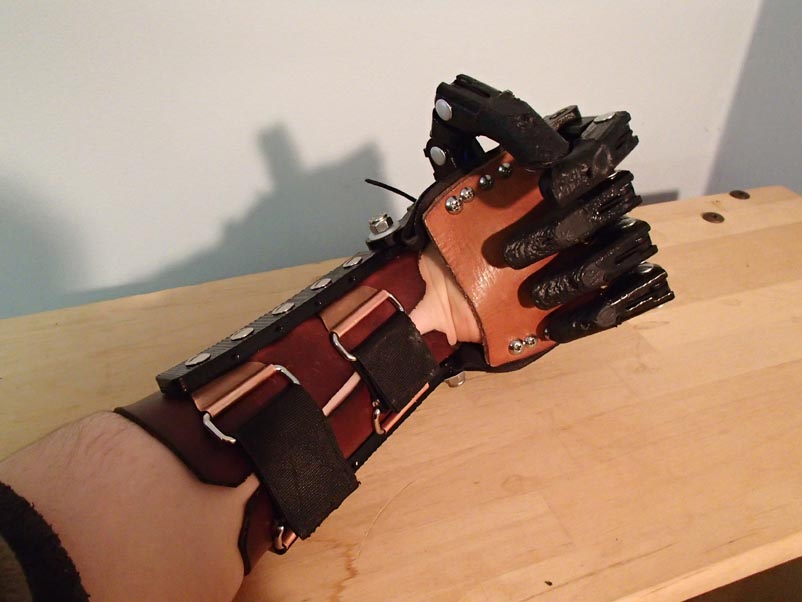 Part 3:
• Attaching veclro.
• Dipping the fingers in plasti-dip
Tutorials for the Cyborg Beast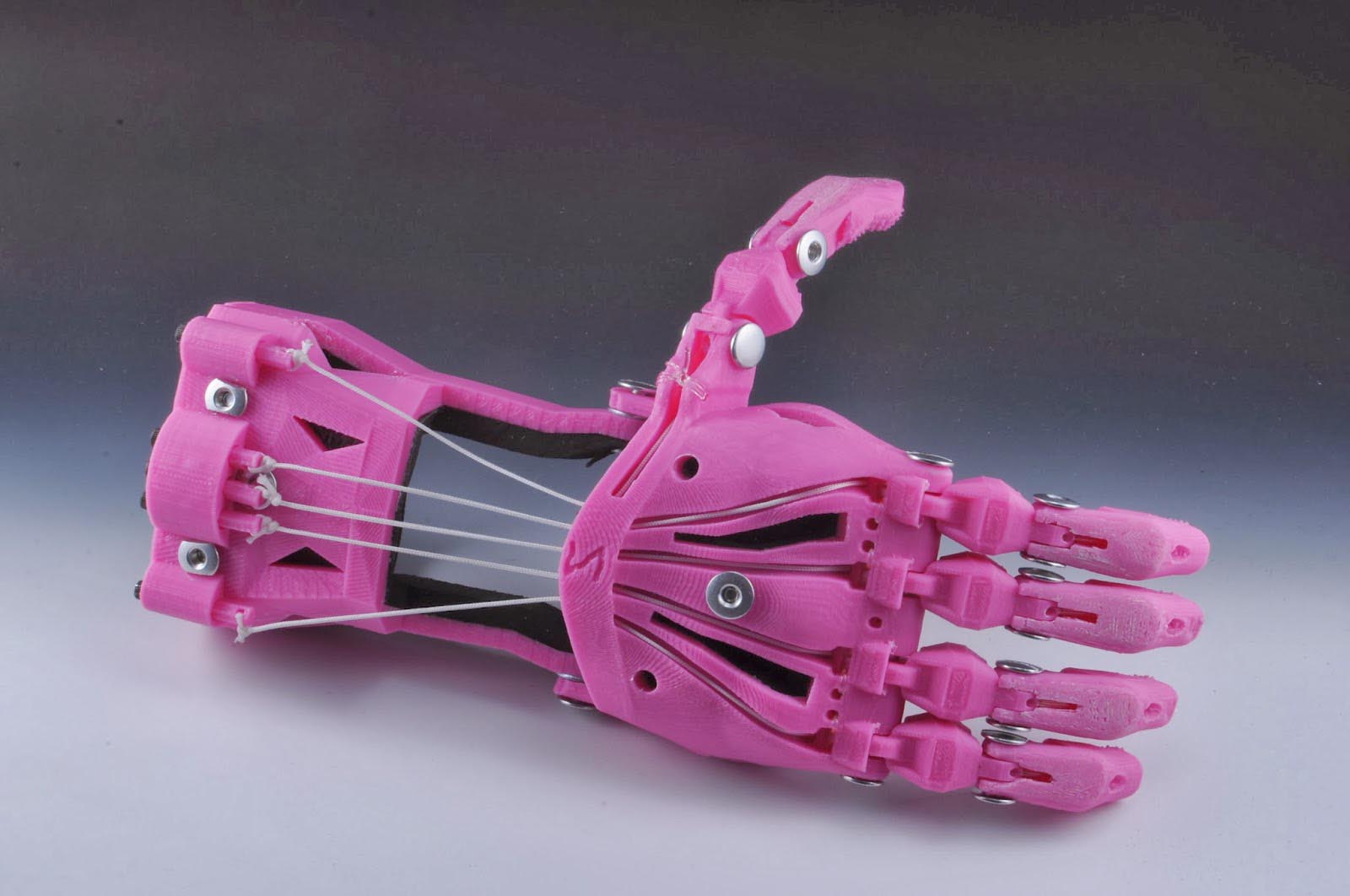 Tutorials for 3D Printing In Nylon & How To Dye It!

Instructions are HERE.